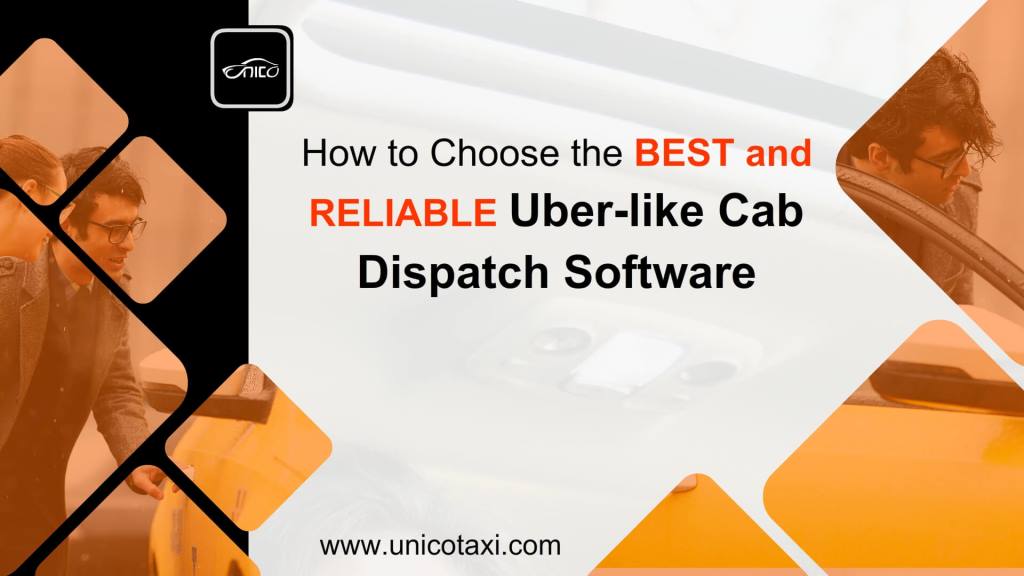 Cloud-based platform suits all modern taxi software that allows passengers to book the taxi. In general, taxi companies need to control all taxi bookings and maintain their database. For that, a taxi company has to associate with a strong interface in order to manage all the processes.
The changing world changes the demand of customers so every taxi company has started to face its competitors for the purpose of proving them by providing the best taxi services.
Still, lots of complications while selecting the best Uber-like cab dispatch software and it is time-consuming also. Uber-like taxi dispatch solution leads to the marketplace of on-demand ride-hailing services.
This blog guides on how to choose the best Uber-like cab dispatch software to improve your taxi business.
How to Choose?
Instead of spending your time in marketing, you are supposed to take a look in-depth for choosing the latest cab dispatch software among several applications. After that, you can select the application easily.
To launch your taxi software and develop your taxi business successfully, you have to choose advanced and full-fledged ones like UnicoTaxi.
Before that, you have to make the list of essential requirements to choose the best one. Every taxi company must have Cab Dispatch Software along with the following requirements.
For Passengers,
Real-time communication with drivers
Track drivers on a map
Get notifications about the ride
See nearby cabs
Select the vehicle type
Obtain the fare estimation
Once completed the trip, select mode of payment
Provide reviews and rates their driver
Option to book a taxi for a ride now or ride later
Ease to book at any time
For Drivers,
Real-time communication with passengers
See all trip statistics
Easy to find directions through navigations
Simple to manage all the bookings
Check the transaction details
Check the past trip histories and upcoming rides
For Admin Panel,
Get your app with your brand name and logo
Manage all bookings and access to add, view, edit and delete the details
Track the drivers
Passenger, driver, and fare management
View history of all bookings and canceled bookings
Send notifications or messages to drivers as well as passengers
Summing Up
Beyond those business requirements outlined here, this post may help you to focus on how to choose the best Uber-like cab dispatch software. Apart from all these features, you have to make sure that the taxi software associates some social provisions like safety and security. With the integration of cab dispatch software, both taxi companies and passengers can lead their life easier. I hope you got clear ideas on how to choose the best cab dispatch solution in order to manage your taxi business with ease.