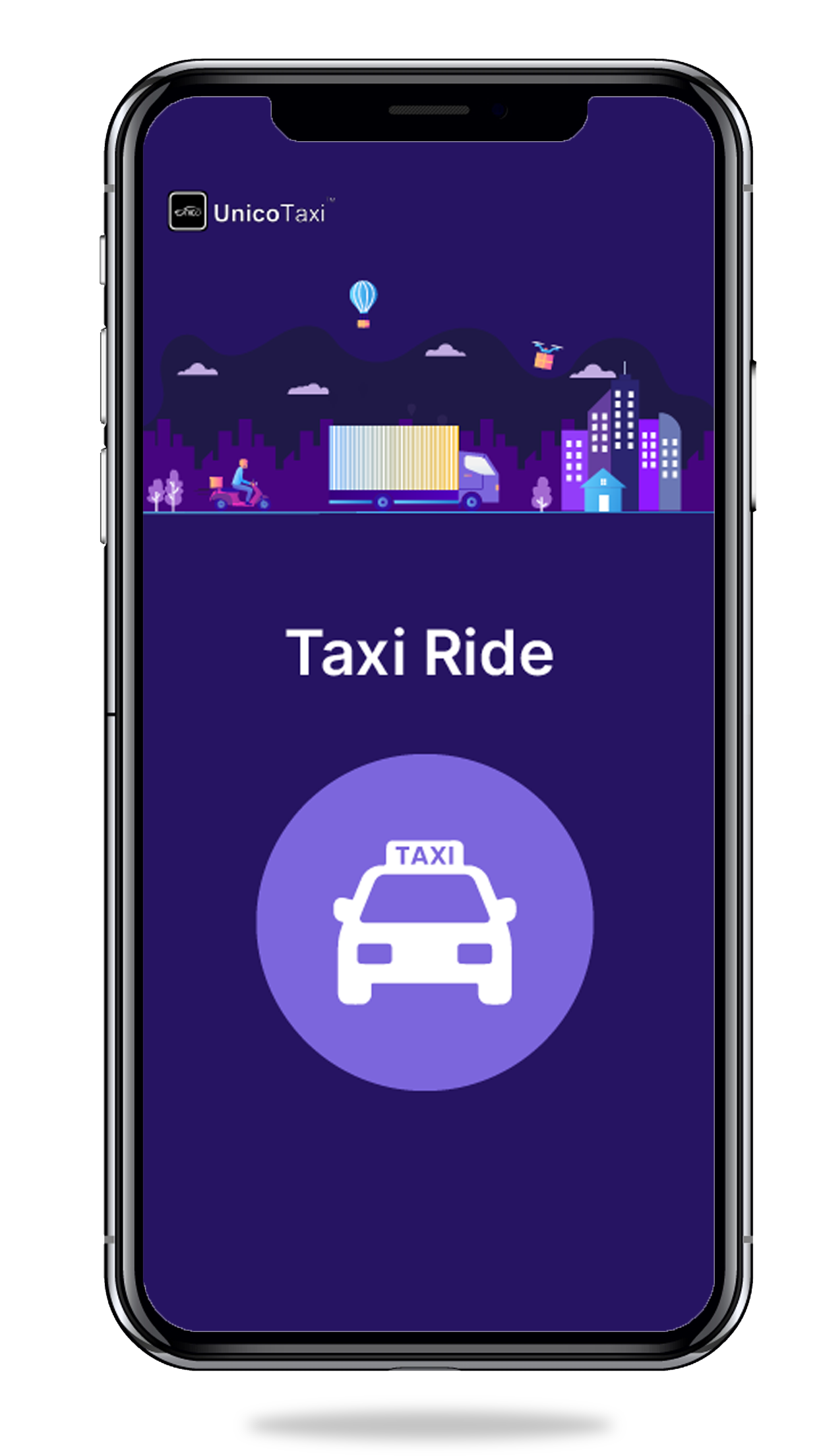 Taxi Ride
At UnicoTaxi, we help startups and taxi companies to automate their business operations and expand their market footprint with our Taxi App Development solutions. With our taxi service, your passengers can book different types of vehicles such as hatchbacks, sedans, and SUVs that best suit their needs and convenience.
Besides this, passengers can get an estimated fare rate based on several factors such as vehicle type, distance, waiting charge, traffic, etc. After the taxi ride, the passengers can pay the fare using any of the multiple payment options available. They can pay using their debit or credit cards, or they can simply link their digital wallets to the app. Passengers can also book taxis via iOS, Android, and website apps.
Grocery Delivery
With Unicodel, our Multi-Service App, you can give your potential customers' the best experience by combining multiple features and multiple services in one place. Our on-demand multi-service delivery app includes several features, making it easy for your customers to order with a single click.
Your customers can enjoy a hassle-free grocery shopping experience with our feature-rich Multi-Service Delivery App.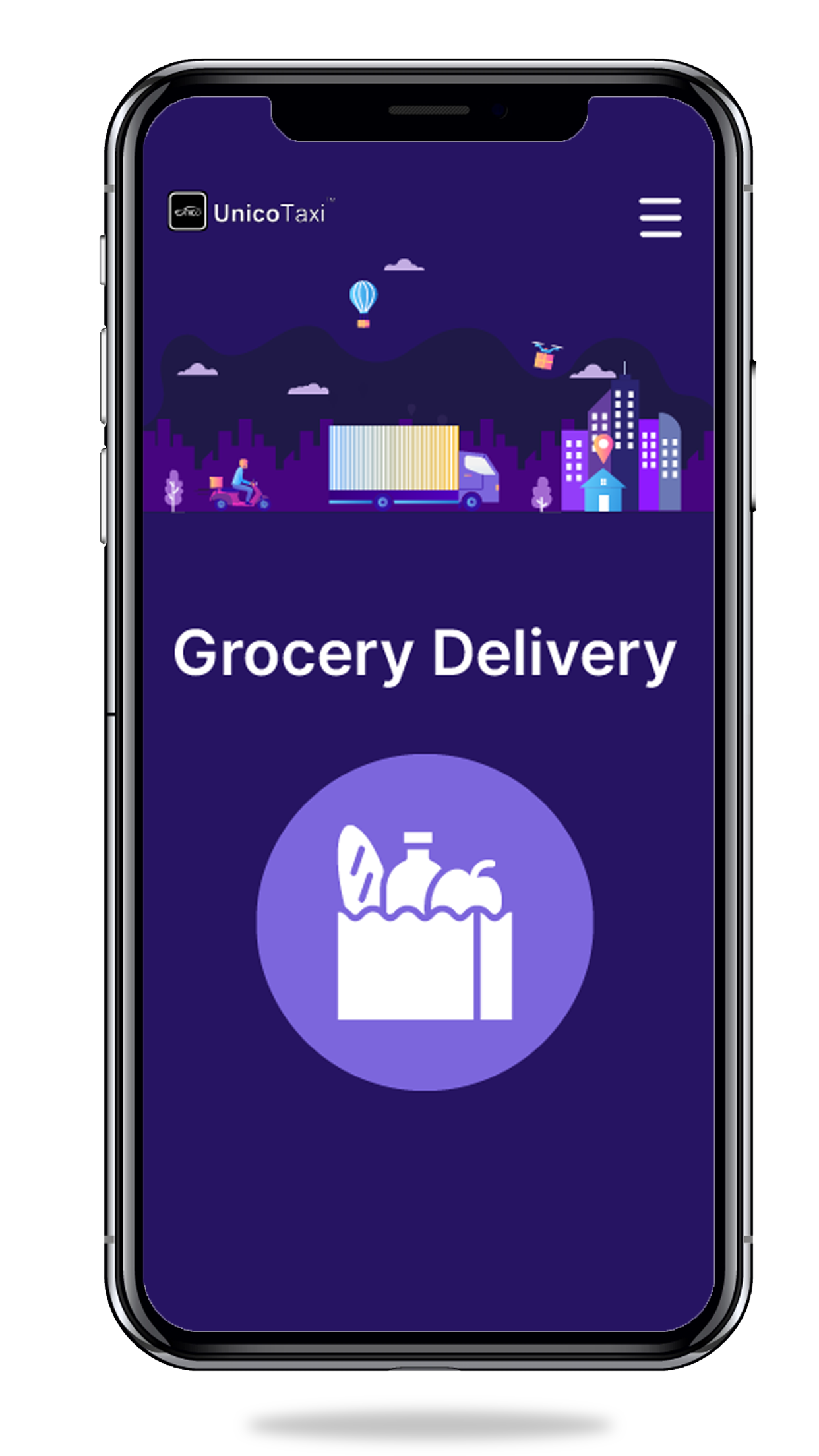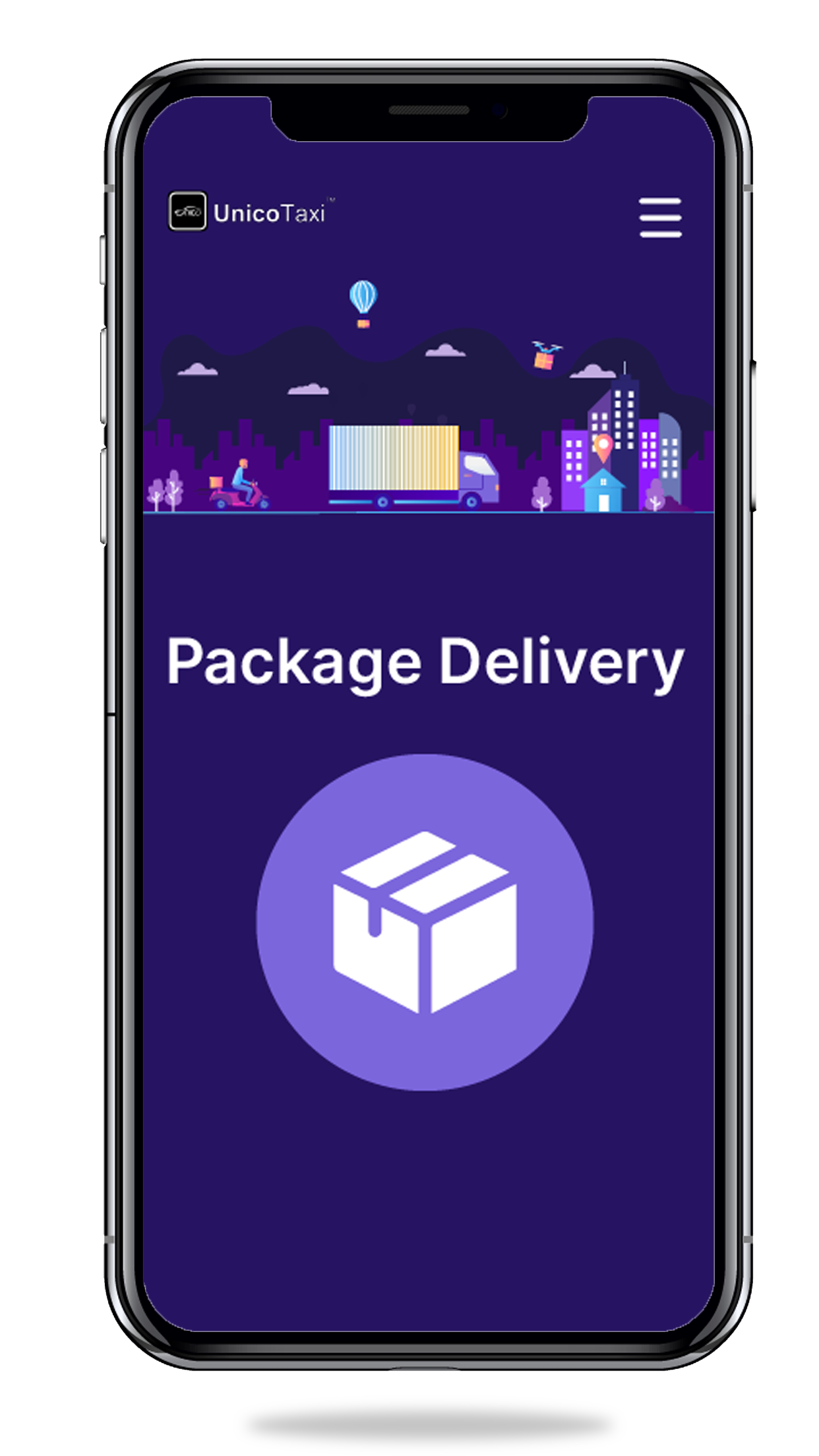 Package Delivery
This section of the Multi-Service Delivery App allows customers to send parcels from one location to another. With Unicodel's parcel delivery services, your customers can get anything delivered to anyone in their city.
Food Delivery
The food delivery app has become a vital aspect of restaurants. Keeping this in mind, we at Unicodel have designed and developed the best multi-service food delivery app that is easy to use, fast, reliable, and has an intuitive user interface.
Our Multi-Service Food Delivery App is powerful, has impressive features, and can be highly customizable to your unique business needs. With a dedicated design and development team, we strive to help you get the maximum ROI for your business.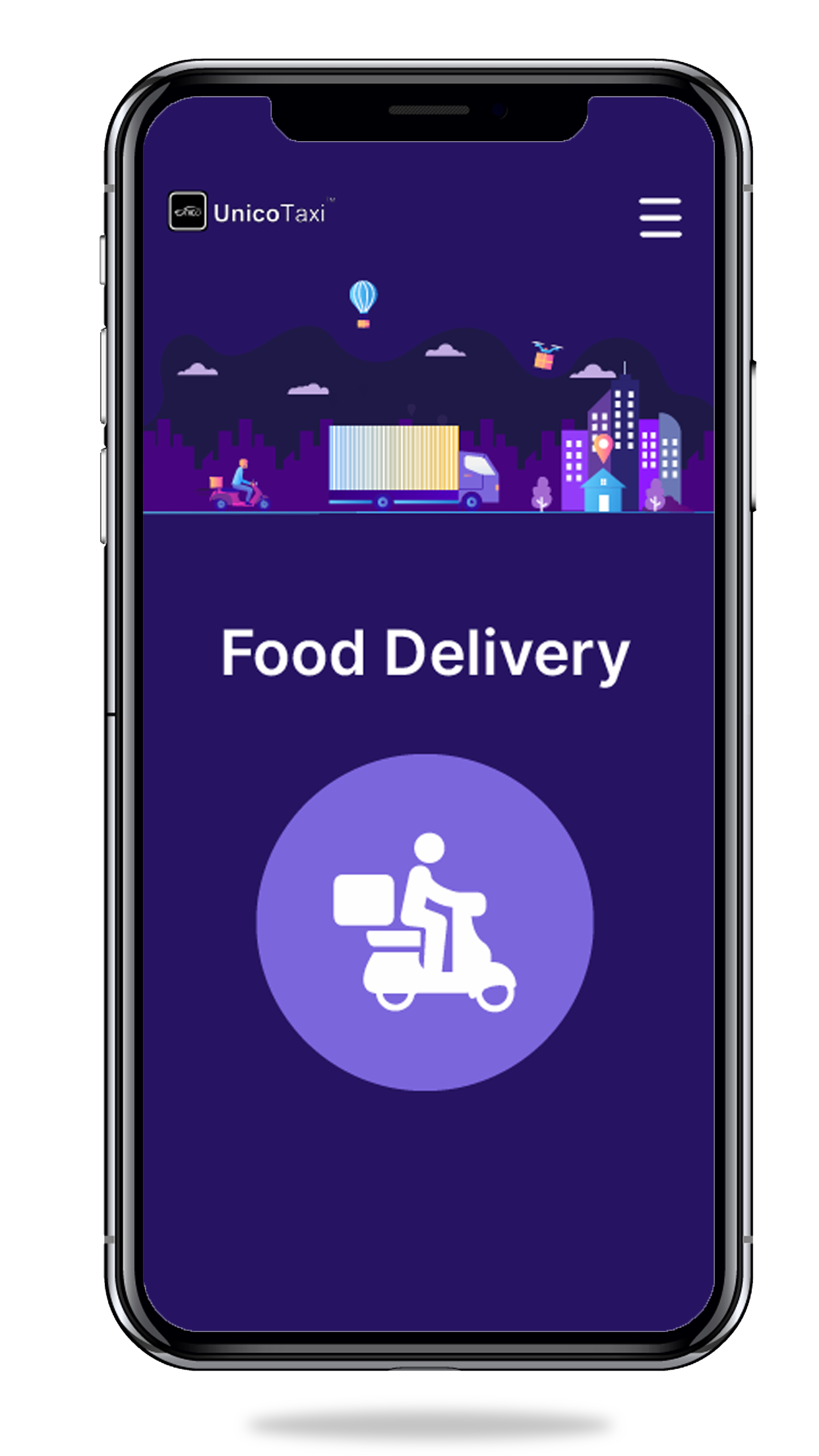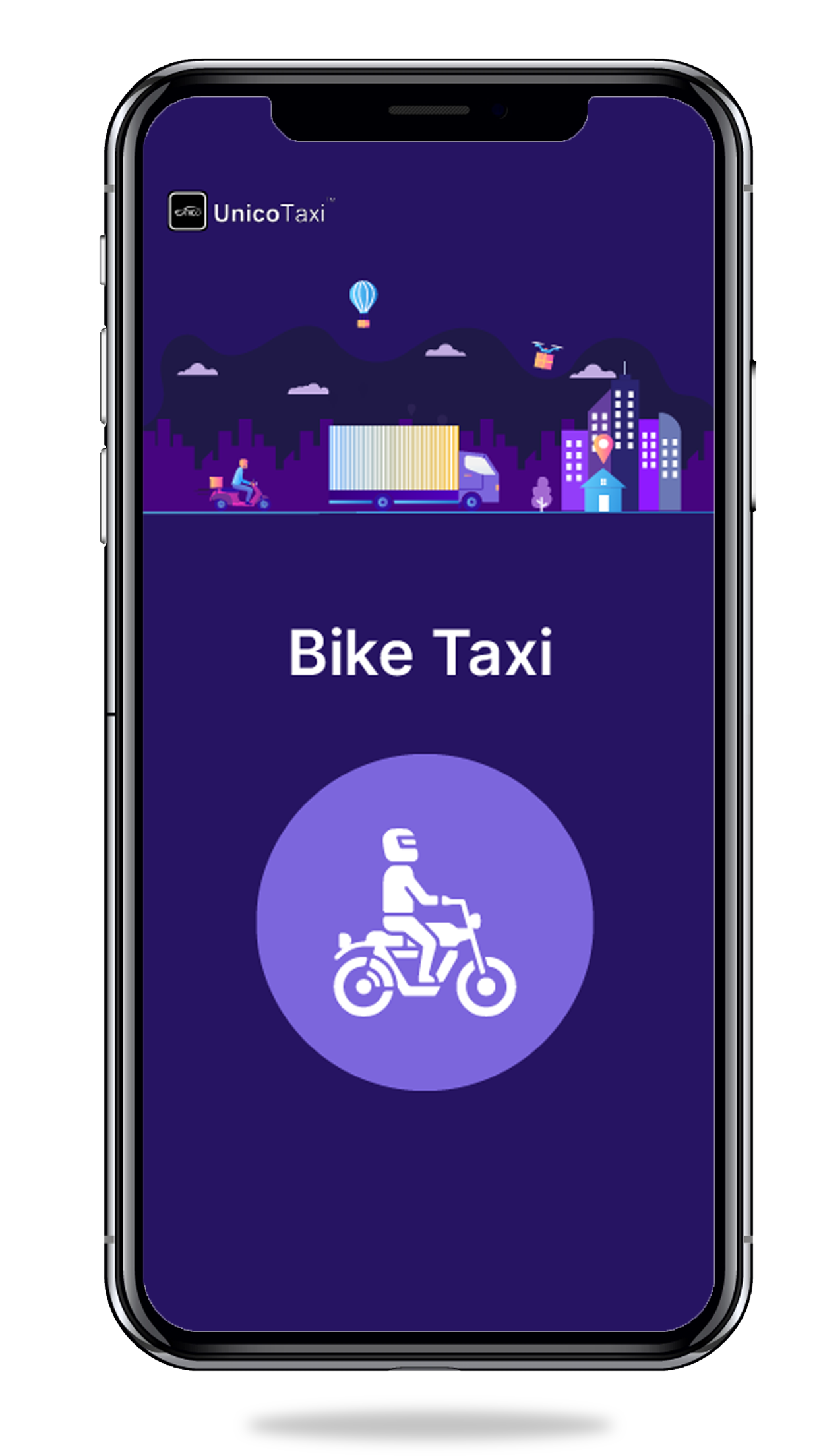 Bike Taxi
Bike taxis have gained global recognition for their budget-friendly services and convenience in urban areas. Just like booking a taxi ride, users can request a bike ride for their travel needs.
At UnicoTaxi, we provide startups and business owners with a unique connectivity solution that allows them to create their own bike taxi booking platform. Our bike-taxi solution comes with all the necessary features and a user-friendly interface to facilitate bookings and payments. We also help you bring operational efficiency and automation to your bike taxi business, allowing you to reach new heights.
Mediboy
At Unicodel, we take your physical pharmacy store to an online pharmacy business with our Multi-Service Medicine Delivery App Development solutions. For a better user experience, our pharmacy app developers provide the best interface and platform.
With Unicodel, providing healthcare via a mediboy/medicine delivery app is fast, easy, and more efficient than ever before. Our Multi-Service App allows easy Online Medicine Ordering and Delivery from a Local Pharmacy Store.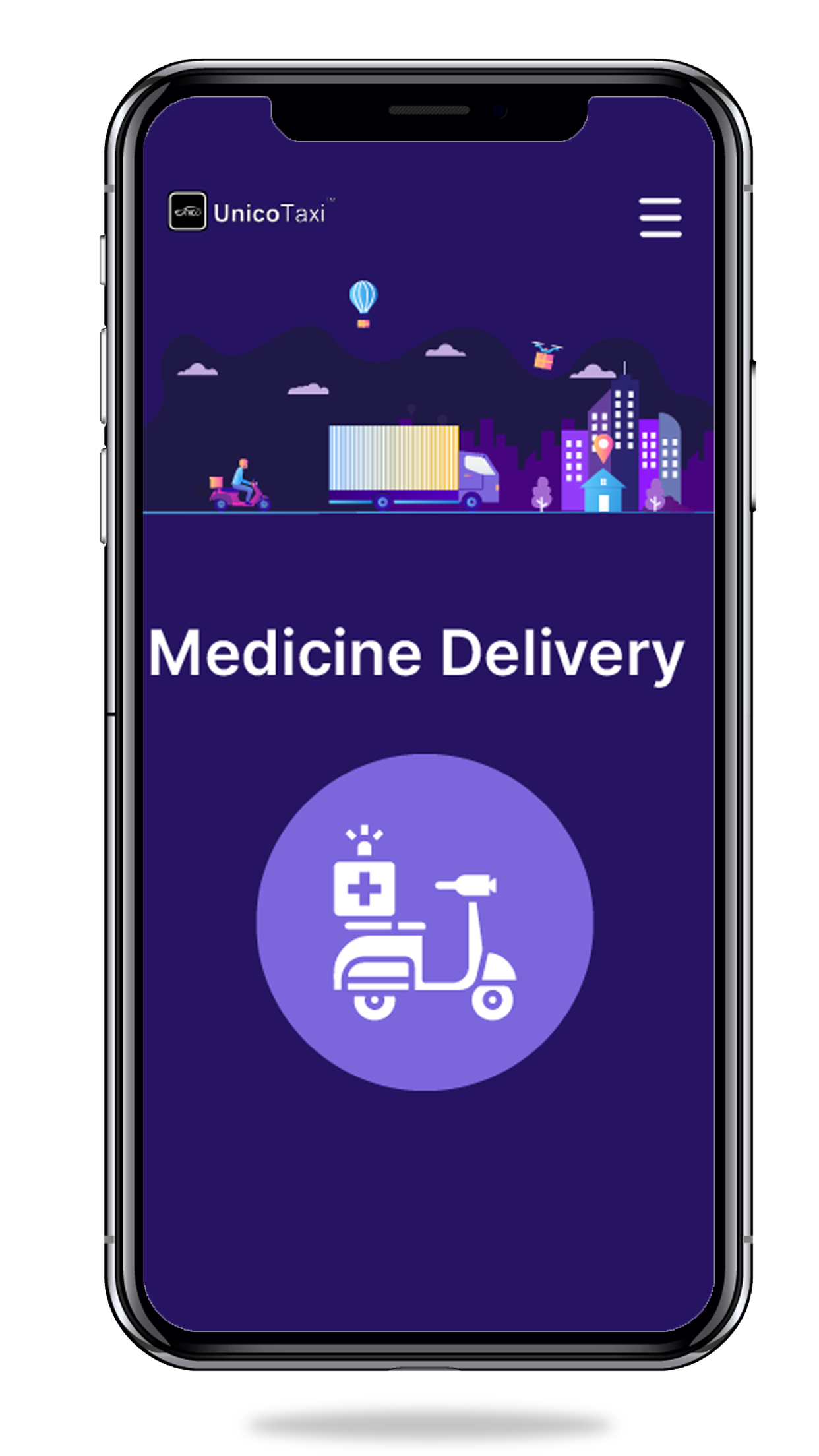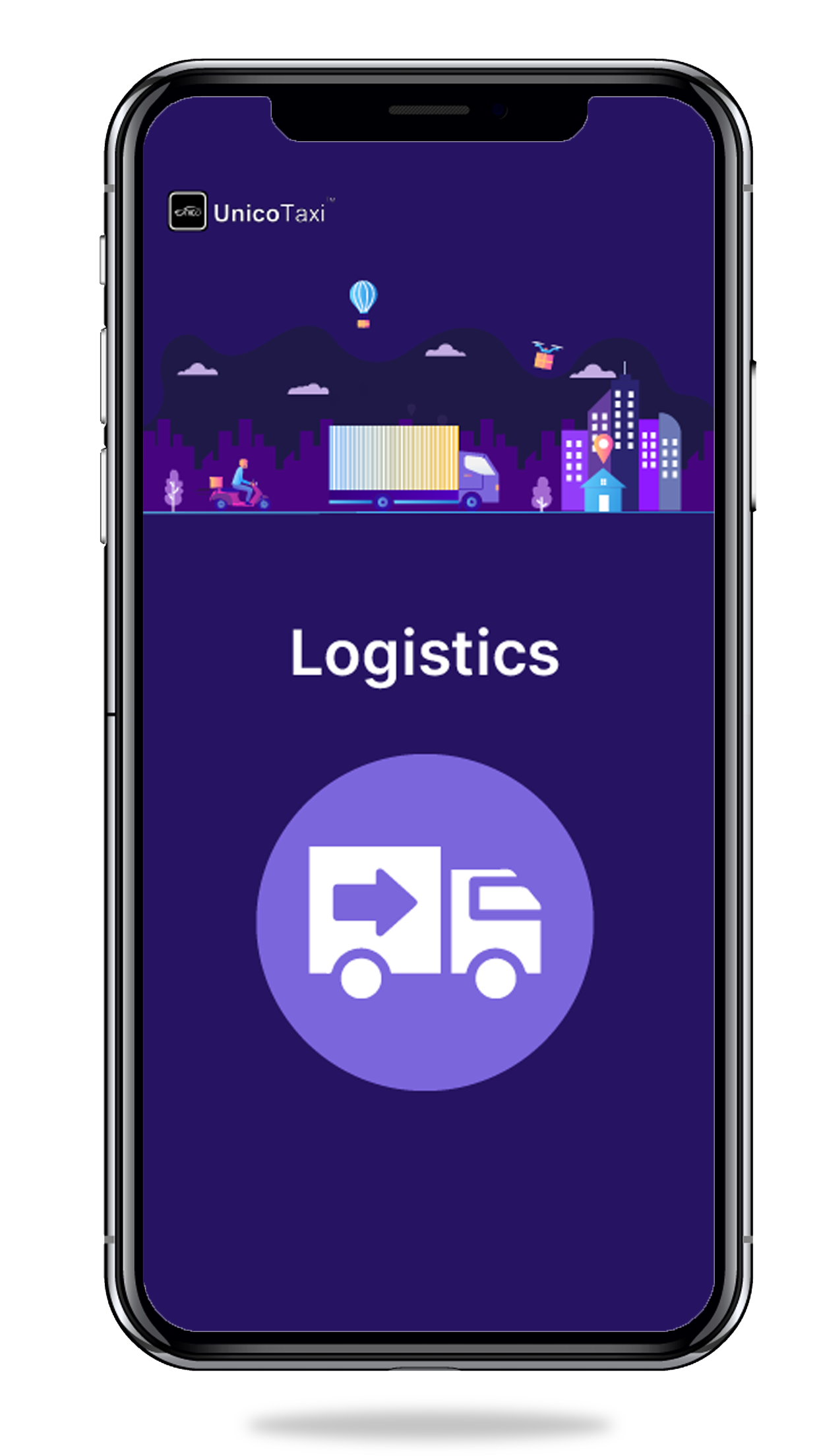 Logistics Delivery
When it comes to choosing the right Logistics App Development company, the choice has never been easy. At Unicodel, we provide customizable, scalable multi-service app development solutions for all your business needs, no matter what they might be.
This logistics delivery section of our multi-service app allows you to provide more reliable and enhanced customer service to your valued customers. With real-time insights into every delivery and fleet, you can have complete control over the supply chain, which helps you gain long-term success.
Tow Truck
Our Tow Truck App includes several features and customizing options to help your business meet industry standards. With the advanced features of our towing truck service, a company or individual can launch their on-demand towing truck business instantly.
With our tow truck app, your customers can view the type of vehicles available for towing services. We also provide separate panels for drivers by integrating intuitive features into the multi-service app. They can manage all activities from a single dashboard.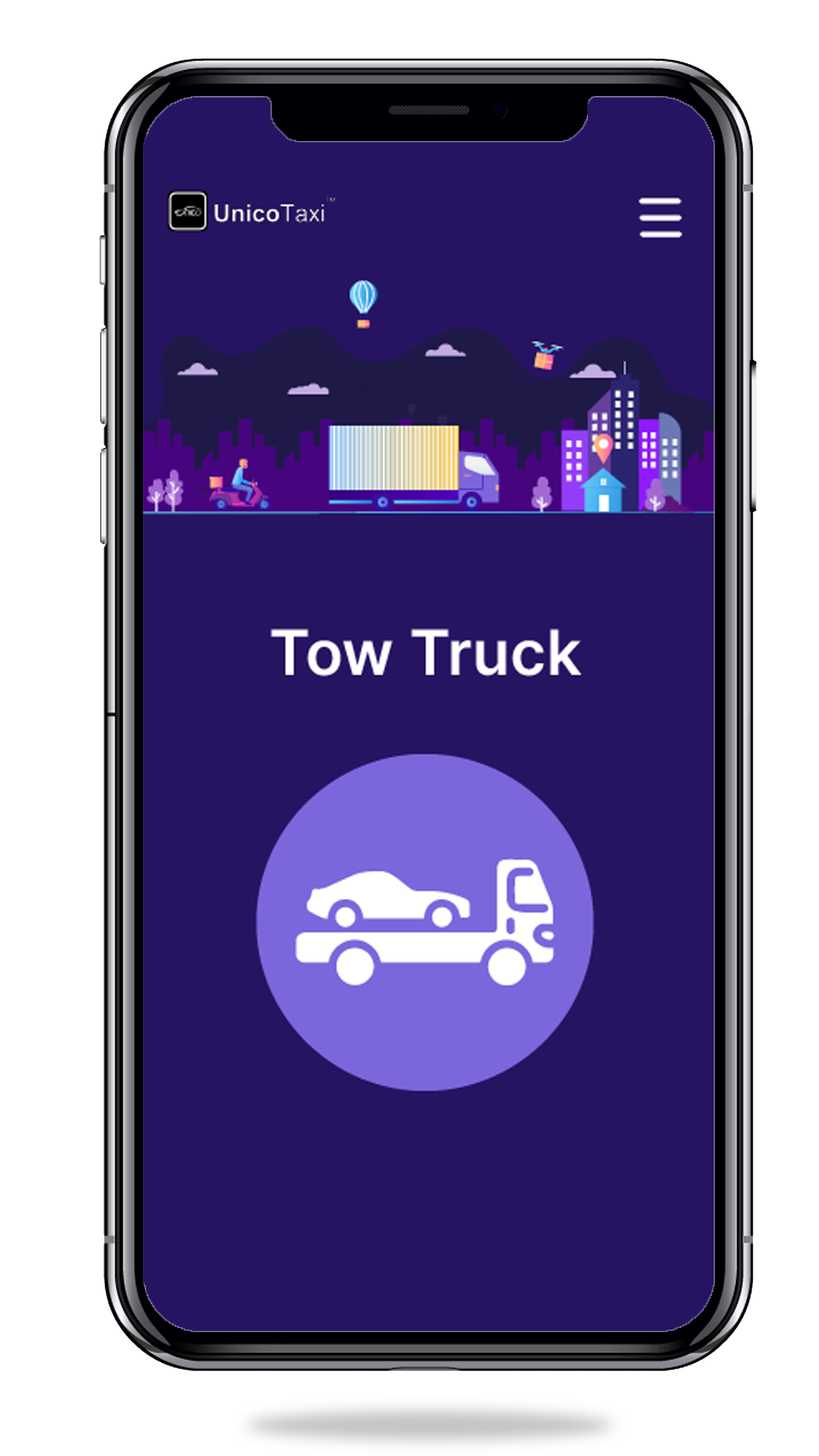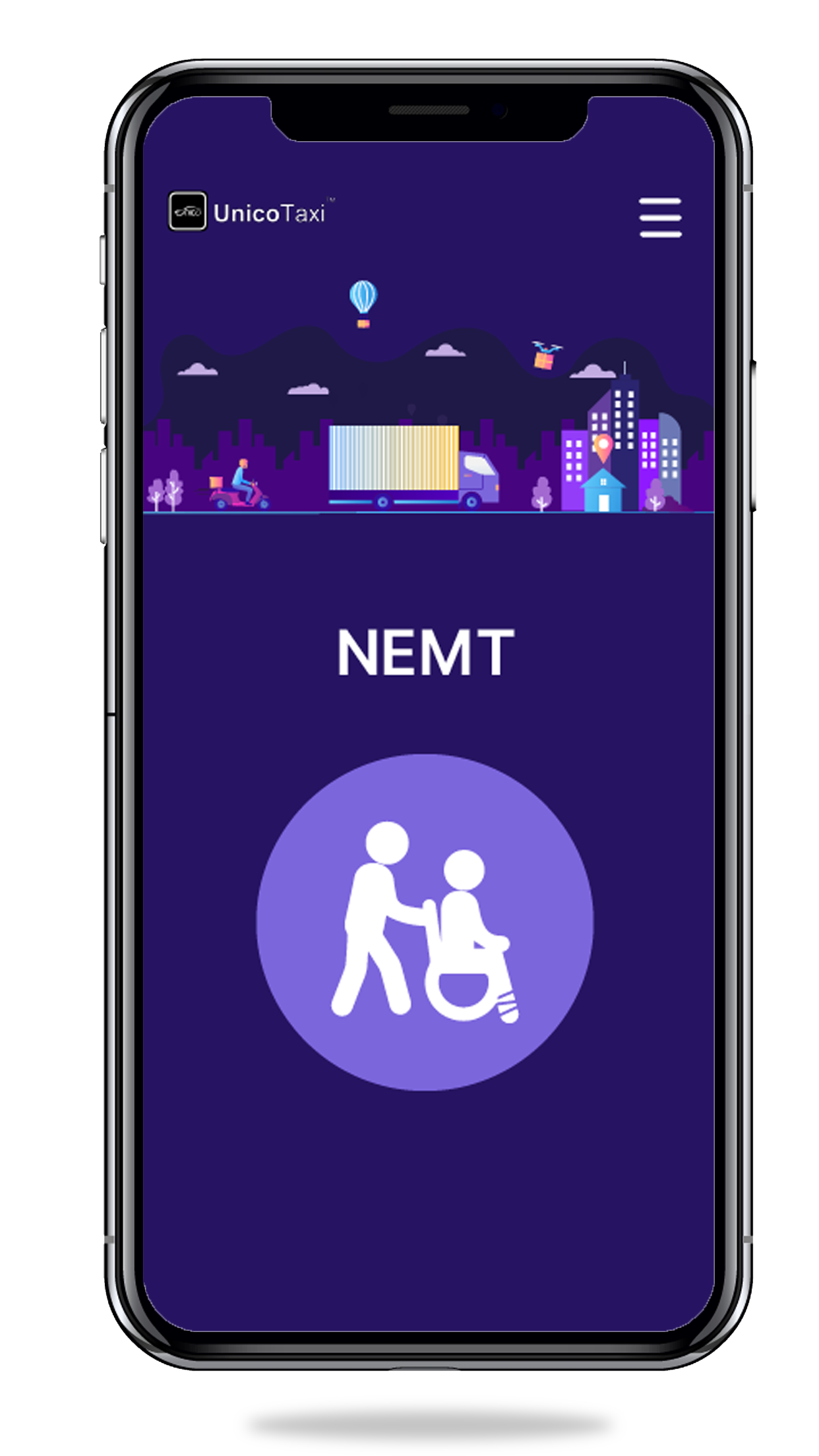 NEMT
At Unicodel, we take your Non-Emergency Medical Transportation services online with our Multi-Service App Development solutions. Our experts strive to build reliable and secure NEMT Software to automate your business operations flawlessly. Therefore, you can increase your operational efficiency and extend assistance to more patients.
Our custom-built NEMT software is designed to help people who need specialized transportation services for hospital visits. Our NEMT services have advanced mapping options so your business can provide better, faster, and most reliable services to non-emergency medical patients.
Ambulance
At Unicodel, we provide on-demand ambulance app development solutions to anyone who wants to start an On-Demand Ambulance service, which maximizes profits while saving many people's lives.
In our multi-service app, we provide your users' the flexibility of booking ambulance services in a few seconds. Users can book a specific type of ambulance based on their emergency needs and the patient's health condition. If necessary, users can also easily communicate with ambulance drivers via phone calls.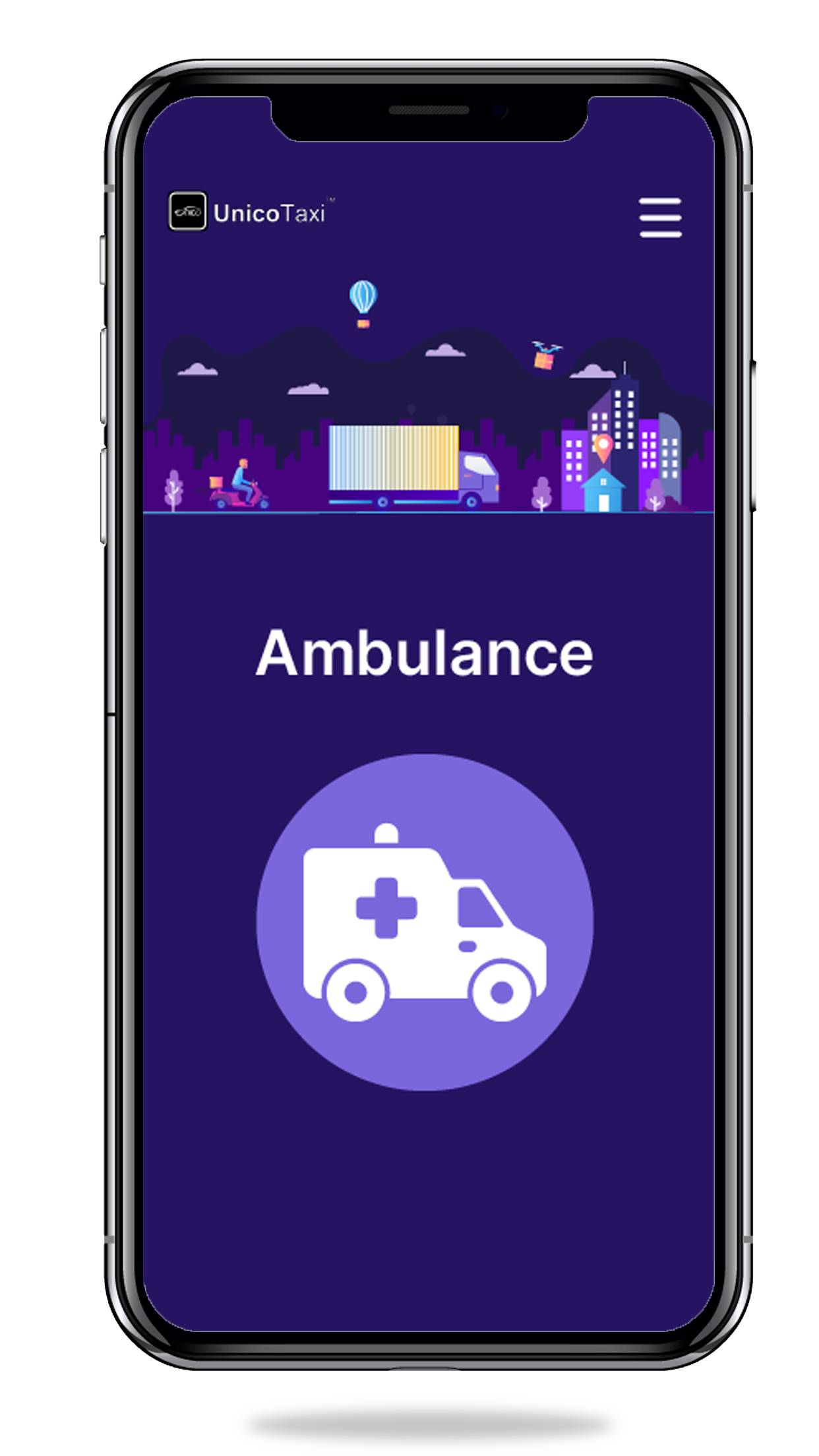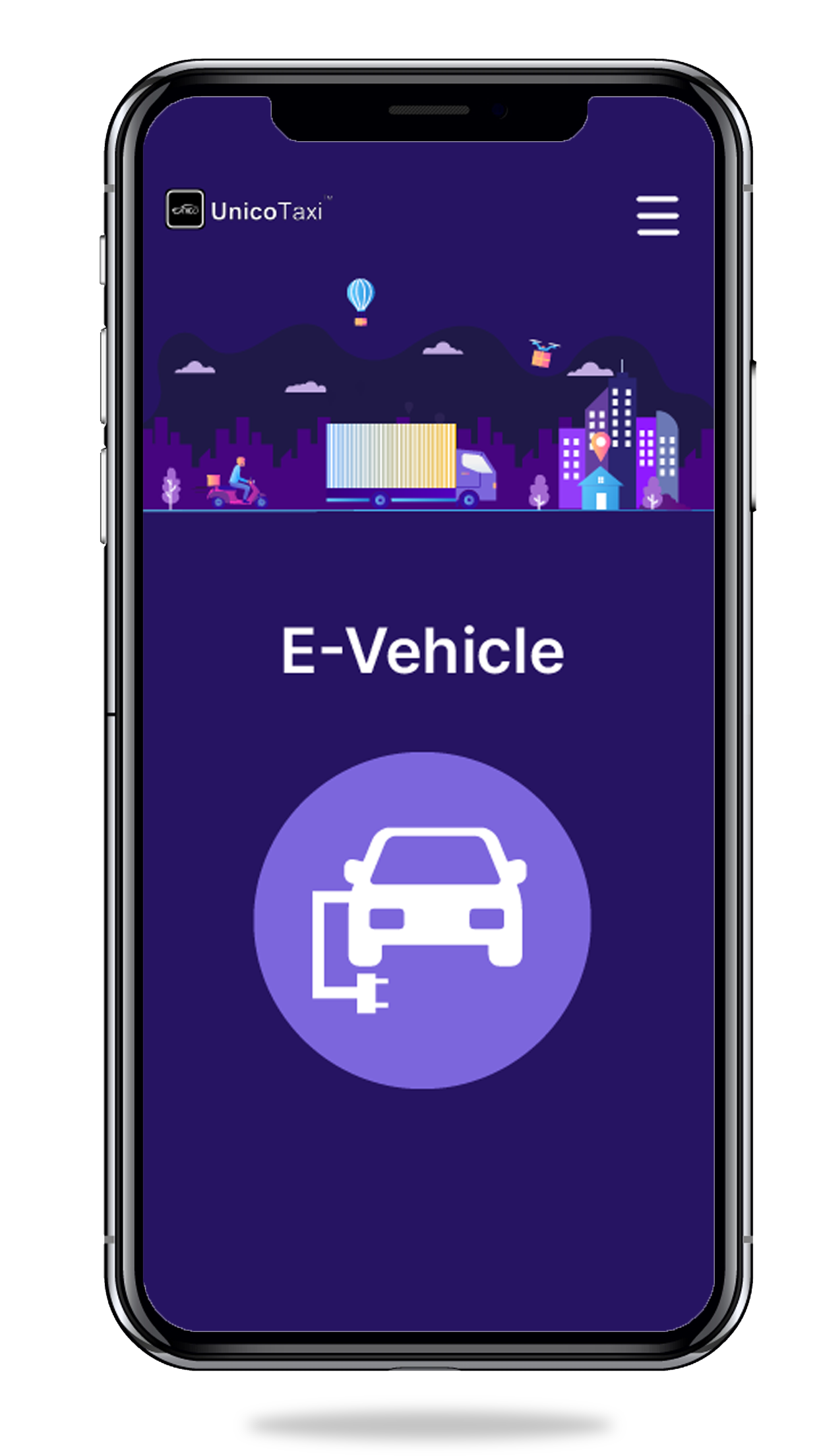 E-Vehicle
With the growing demand for electric vehicles, starting an eclectic taxi business is a wise idea. It allows you to take part in the GO GREEN race and create new standards in the taxi sector. So, now is the right time to select an appropriate electric vehicle, develop an electric taxi business app with us, and embark on your dream project.
It is usually preferable to go with white-label taxi solutions that can be customized to meet your specific business needs.
Grow Your Taxi Business with UnicoTaxi's App Development Services.
Get Our Highly-Customizable Taxi App Solutions For Your Ride-Hailing Business Today.