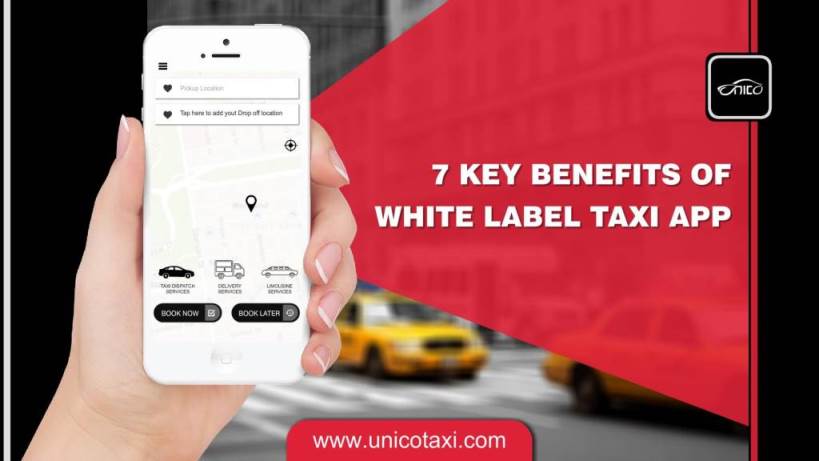 Are you planning to invest in a white-label taxi app for your taxi business?
Before that, you have to know the key benefits. Let's have a look at below,
Low Investment
When you are trying to develop your own taxi booking software from scratch, you have to spend a huge amount of money on hiring resources like designers, developers and, business analysts whereas if you purchase a white-label taxi app, you just pay one time for the setup that comes with many dynamic features.
Plenty of Customization
One of the main advantages of having a white-label taxi booking app is easily customizable, to name one - you get the app with your brand name & logo. Business requirements may change in the taxi industry day by day. White-label apps provide ultimate customization options so you can regulate the features accordingly.
Fast-track Marketing
In this competitive market, you might have difficulties while planning and developing your own Uber-like app. On the other hand, white-label apps are already tested and available in the market which would boost marketing for your taxi business. You wait a few more days only for completing customization.
Enlarge Brand Visibility
Nowadays, people would like to live their life smartly. A brand is the only thing that your audience can know about you. For taxi businesses, a white-label taxi app can enlarge your brand visibility which in turn helps your potential customers to find you directly online. Your brand can also help the tourists to hail your services.
Gain High Profit
Instead of paying commissions to third-party taxi app development companies, you can save your money by creating your own white-label taxi booking app. There is no need to depend on any third party agents. It would help to raise your business profits. White-label apps assure your business profit.
Reduce Maintenance Hassles
In recent days, many companies provide effective maintenance services along with the package. Undoubtedly, you can run your business smoothly without the burden of troubleshooting and maintenance. Using white-label taxi booking software, you spend only the minimum fee for maintenance.
Better ROI
Before the decades, taxi businesses had been run without any mobile apps. Forthwith, there is a rapid change in smartphone users. So comparatively, you can earn more than that. If you purchase a white-label taxi app, you may get the expected return of investment. It ensures viability and predicts the outcome.
In the end, the white-label taxi booking app is a better investment for the growth of your taxi business.