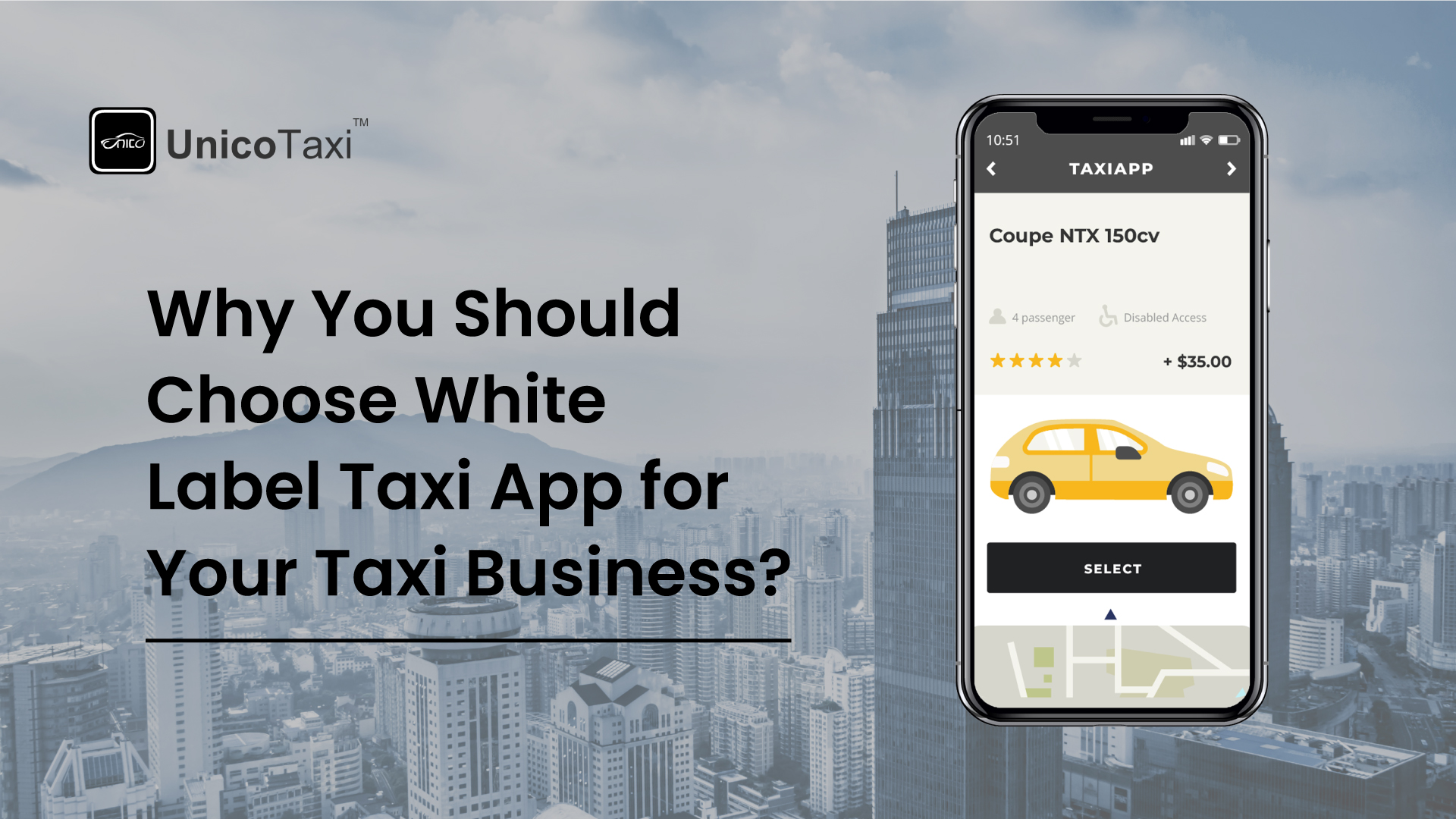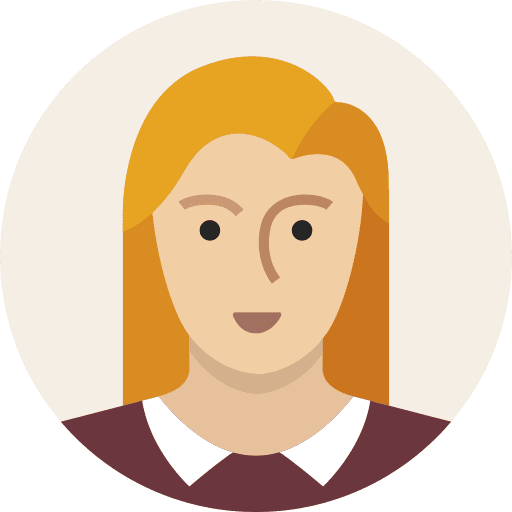 Vinupradha A
14.03.2023
Have you ever wondered why white-label solutions are the best option? Well, the reasons are pretty simple and easy to explain.
We live in a fast-paced world, so everything should get done quickly and efficiently. If you go slow, you will lose! It doesn't matter what your business size is, there is a quick solution for all within budget, and it's nothing but "White Label Apps." These applications offer businesses a ready-made solution to stand out.
In this blog, we will go over everything you need to know about "White-Label App Development."
Here, we will explore the following:
What is a White-Label Taxi App Solution?
Why Choose a White-Label Taxi App? - Know the Reasons!
Factors to Consider Before Opting for a White-Label Taxi Software
UnicoTaxi – The Best White Label Solution for Taxi Booking App
Without further ado, let's dive in!
What is a White-Label Taxi App Solution?
White-label taxi apps are software developed by one company, which is rebranded and then sold to another company. White-label Taxi Booking App Development saves a lot of time because you don't have to build an app development team and spend weeks building an app from scratch.
For instance, a company develops a fully-functional taxi application and sells it to taxi-related businesses. Buyers of the app will rebrand it to their preference and adapt it to their business model. As a result, they get a fully functional app at a low cost while skipping the lengthy development process.
After getting a brief idea about White-Label Taxi Apps, are you still unsure whether you should invest in a white-label ride-sharing app? If so, let me give you a clear picture of the benefits of implementing a white-label solution for your taxi company.
Why Choose a White-Label Taxi App? - Know the Reasons!
Today's market is highly competitive. If you're a start-up looking to enter the market, you should choose a white-label taxi app with a scalable business model. It will help you save money and gain user attention quickly. Developing a custom app from scratch, on the other hand, requires extra time and expertise. It doesn't mean you can't go with a custom app, but a white-label app offers more benefits than an app built from scratch.
However, there are several reasons to choose a white-label solution for your on-demand taxi business. The following are a few of them:
1.Faster Time-to-Market
Creating your own app from scratch takes time. You will have to wait at least a few months to see your app in action. However, in the case of white-label taxi app development, you are already working with a tried-and-true product that is widely available. Therefore, you can run your customizations and launch your taxi booking app within a few days. As the white-label app is a fully-integrated solution, you can reach as many customers as possible.
2.Easy Administration
The white-label taxi booking app includes everything you need to run a successful taxi business. From fleet management to driver profiles, everything is accessible from a single dashboard. You can check your drivers' ratings, earnings, turnaround time, and other information in real-time. You can also track your customers' feedback and interactions with your company.
3.Stay Competitive
Companies like Uber and Lyft have completely changed how people travel, experience, and plan their trips. Nowadays, convenience is at the top of the list of customer expectations, and you must win them over with a user-friendly taxi booking app. However, by developing a white-label taxi booking app, you can take advantage of technologies based on operating systems such as Android and iOS. It allows you to target smartphone users and stand out from the crowd.
4.Hassle-Free Maintenance
Generally, after releasing an app, there will be a slew of tasks associated with its maintenance, which can be time-consuming if handled all by yourself. However, when it comes to white-label apps, companies provide them with guaranteed professional assistance and maintenance support after the app launch. You can be stress-free while getting your work done.
5.Less Investment
Developing an app from scratch has never been easy, and it will never be easy. You should hire a business analyst to determine the set of core features for your app and then look for a designer who understands your product. If needed, you should also negotiate with the investors. However, to avoid these issues, most taxi businesses opt for the white-label solution, which allows them to enter the market quickly and with minimal investment.
6.Brand Credibility
A white-label app has endless customization options and offers a comprehensive solution to drivers and passengers through the best possible user experience. Thus, opting for a white-label solution for your taxi business is unquestionably a good decision. As a result, you will be able to increase your loyal customer base, allowing you to grow your business faster. And if your taxi app is user-friendly enough to be customized according to your user's preferences, your chances of achieving the goal of building your brand reputation will skyrocket.
7.Complete Automation
The White-label solution enhances driver performance and reduces overall costs by managing everything manually. With the real-time tracking and autopilot mode features of the White-Label Taxi Booking App, you can connect your customers and drivers in real time. And because it is easily customizable, you can get your own branding and design. So, in a nutshell, when you get a white-label taxi app for your taxi business and leverage automation, you get a higher ROI with a lower investment.
8.Customer Feedback
If you use a white-label taxi booking app, you can get customer feedback, which is very useful for future improvements. You will learn which areas of your business need improvement, driving your business forward. Everyone nowadays looks at reviews to determine the quality of service. So, always strive to get positive feedback. On the other hand, if you get a negative review, always try to convince those customers.
Hopefully, these reasons are enough for you to understand the importance of developing a taxi app with white-label solutions. With the growing demand for taxi services, this is an excellent opportunity to grab.
Factors to Consider Before Opting for a White-Label Taxi Software
Before choosing a White-Label Taxi Software, ensure that it has the following factors:
User/Passenger App
The passenger app simplifies the registration and booking process for passengers, providing real-time notifications and multiple payment options to ensure that the booking process is safe, quick, and hassle-free. Once the ride request is accepted, passengers will get notified in real-time. The Passenger App is GPS-enabled, displaying the taxis' real-time location and the estimated fare before the trip begins.
Passengers can use the in-app payment option to pay with a debit/credit card or a digital wallet. The passenger App also includes a review section where passengers can leave feedback and rate the drivers after the ride.
Driver App
This feature of a white-label taxi app makes it easier and more efficient for drivers to complete tasks. Driver App serves as a platform for drivers to receive drive requests. When a ride request comes in, the driver will get notified in real-time. They can accept or reject the ride request or pass it on to the next driver.
Drivers can change their availability status from online to offline at any time via the app. They can use Google Maps to find the best routes between the pickup and drop locations, along with traffic information. Moreover, an Earnings Dashboard is also available, allowing drivers to track their daily trip earnings, passenger feedback, and performance insights.
Admin Dashboard
The Admin Dashboard helps manage all the fleet operations efficiently. It allows us to manage and monitor all driver activities and respond to all customer inquiries.
The admin dashboard provides reports and analytics, which include details such as the total number of bookings, earnings, and many more. These reports are critical because they allow us to gain customer insight.
What Next?
If you want to grow and expand your taxi business, consult a reputable white-label taxi app development company that can provide you with a high-quality white-label App solution. White-label taxi booking app will take your taxi business to the next level because it includes all the necessary modules and functionalities.
UnicoTaxi – The Best White Label Solution for Taxi Booking App
White-label taxi booking app development is a promising model that can help you save money while competing in the market.
As White-Label App is a pre-built solution, you can start your business in two days. So, all you have to do is find the right App Development Company that delivers top-notch apps at an affordable price. When developing a taxi app, you must be clear about the business model you intend to use. Several entrepreneurs believe that Uber Clone is the best option for startups and small businesses. So, if you are one among them, contact UnicoTaxi experts today and get a fully-functional White-label Uber Clone App. They offer white-label applications at affordable prices.
And, there you have it! If you're convinced and want to try white-label apps for your taxi business, look no further! We are here to help you.
Connect with Us to Know How We Can Help You Get a 100% White-Labeled Taxi Booking App for Your Business.