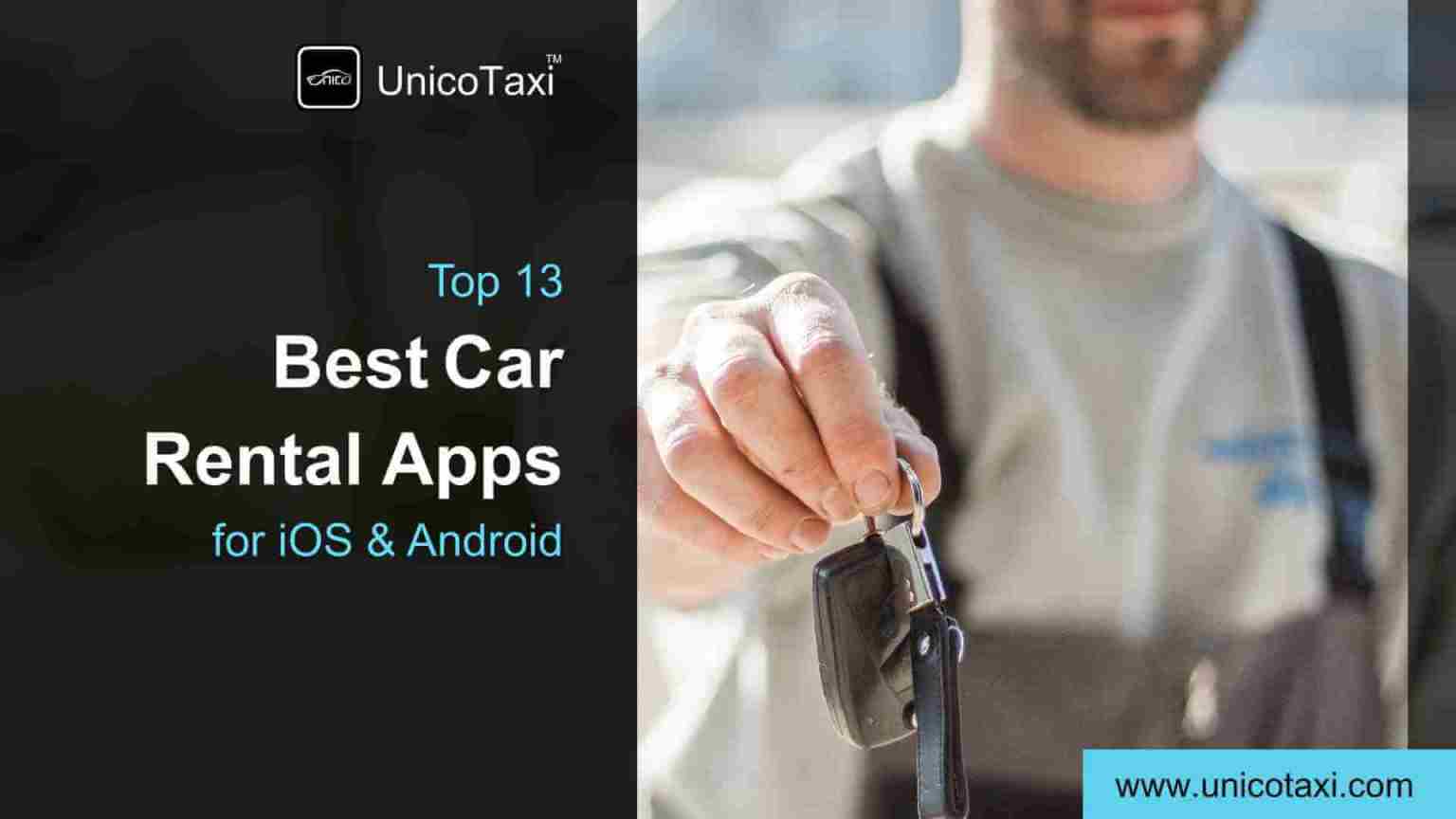 Car rental is so economical and preferred most for long distance riding which is far better than hiring a taxi. In recent times, booking for car rental from a phone is an easy task. You would search lots of the best car rental apps for iOS & Android which offers you a great deal with the car booking process easier.
You will be like "Your Own Boss", when you drive your car rental, Moreover, it takes out so much irritation and ado from the trip. But, it's depending on you.
Nowadays, you have a lot of options to hire a car and van for day package or weekend package which is because of availability of car rental apps. But, Which suits you? Well, in this article, we are going to discuss 13 best car rental apps to rent a vehicle.
Let's look at the glimpses…
Europcar
ZipCar
Hertz
Getaround
Turo Car Rental
KAYAK
RelayRide
Alamo
Silvercar
Avis
ShareNow
CarRental
PriceLine
1. Europcar
To hire a vehicle to travel with family and friends, looking for a car rental software. Just Relax, Europcar will assist you with that so you can modify and cancel at any time - unlike booking. With the advance of GPS technology, you can easily hire a car or van anywhere in your country. You have an option to choose your seat requirements like a child seat. You need not worry about any vehicle breakdown because they provide 24/7 roadside assistance.
Availability: iOS & Android
2. ZipCar
One among the easiest car rental systems is Zipcar that allows you to hire a rental car. Car rental software comes with insurance and gas as well; and it is available on an hourly and day basis. As per your choice, you can choose the vehicles such as car, van, hybrid and sedan. Across the USA, the service is available and it comes with multilingual features so you can understand this online car rental software accordingly. The fare rates start at $9 per hour for ZipCar members.
Availability: iOS & Android
3. Hertz
Hertz allows you to download the online car rental system - not only for Android and iPhone but also iPod and iPad touch. You can make a booking in an easy way. Whether you are online or offline that doesn't matter because this online car rental software provides you entire information about your car reservation. Hertz is the best limousine dispatch system that suits both the platforms.
Availability: iOS & Android
4. Getaround
The other on-demand online car rental system is Getaround, anyone can rent a car without waiting that in turn helps to provide hassle-free services. It offers you to hire any type of car from your choice and allows you to unlock the car by using your smartphone. You can join free because there is no fee for monthly and annual. With rental insurance, Getaround cars offer an effective trip so that you can start your every road-trip ride without stress.
Availability: iOS & Android
5. Turo Car Rental
Turo is another largest car rental app where riders can rent a car as per their convenience and choice from a local community across U.S, U.K and Canada. Moreover, you can choose any type of vehicle such as Car, Van, Jeep, VM bus, Tesla and Truck. All vehicles are insured properly so neither renter or owner should worry about that. Turo generates some exciting promo codes coupons which you can find on their website or app itself.
Availability: iOS & Android
6. KAYAK
The next great limousine dispatch software is KAYAK that helps you to make your travel plan easily. You are able to navigate airports, hospitals and restaurants with simple directions. KAYAK allows you to access the car rental app offline. The other advantage in this online car rental system is, you can book the flights through an app like car rental booking.
Availability: iOS & Android
Learn More: Tips to Start Your Car Rental Business
7. RelayRide
RelayRide is peer-to-peer limousine dispatch software in the car rental marketplace. By using this app, anyone can rent a car and it is available at an affordable price rate. It provides the service with car rental insurance along with 24*7 support on road assistance. Around 1,5000 cities use this online car rental software. Even outside of the city, you can find RelayRides available in all areas.
Availability: iOS & Android
8. Alamo
The other car rental service provider is Alamo which provides hassle-free services in terms of booking your reservations. To find car rental details, you can search for any vehicles by mentioning its type. So that, you can find almost all details like, pick-up and drop-off timings, directions, nearby gas stations and other car rental info etc, via Alamo limousine dispatch system.
Availability: iOS & Android
9. Silvercar
Silvercar limousine dispatch software gives stress-free ride experience and this car rental service is the perfect option for you. There is no paperwork and counters required for booking. When you arrive at the airport, you need not wait for a long time because you will get notice about every ride status. You can get one more support from Silvercar app to receive the facility of Bluetooth, WiFi, Satellite radio and more.
Availability: iOS & Android
10. Avis
Let you plan your weekend trip, romantic getaways with Avis which is an economic friendly car rental system. You can book a vehicle on a weekly or daily basis. Avis limousine dispatch system integrates all types of vehicles available to start your ride a luxury with your family and friends, be it intermediate standard, SUV or different sizes of cars which you can take a rent.
Availability: iOS & Android
11. ShareNow
ShareNow app is available in all European countries. This online car rental software allows you to see the available vehicles for your use in your city. You can book in advance for the purpose of avoiding unwanted confusion and delay. By using your smartphone, you simply unlock your car. ShareNow app charges you $0.41 per minute and $15 per hour that includes insurance, fuel and other rates.
Availability: iOS & Android
12. CarRental
The other online car rental system that is available in both Android and iPhone. App comes with a simple interface which is easy and quick to use while booking a car for rental. You can compare the rates with other car rental apps after that you can view, resend and cancel the confirmation for rental booking through e-mail.
Availability: iOS & Android
13. PriceLine
The last and great car rental app is PriceLine. To get an extraordinary discounted travel rate, you can choose this one. PriceLine designs its handy app in order to book cheap flights and hotels also. It serves its car rental services across 20,000+ locations.
Availability: iOS & Android
Summing Up
All the above listed car rental apps are the best for Android and iOS platforms. This is the right time to hire vehicles and travel by ease and convenience instead of booking taxis. An online car rental system ensures no one is intruding over your communications and it helps to neglect awkwardness. Rental cars give lots of freedom, privacy and comfort to enjoy your full-fledged ride.
Popular Articles: