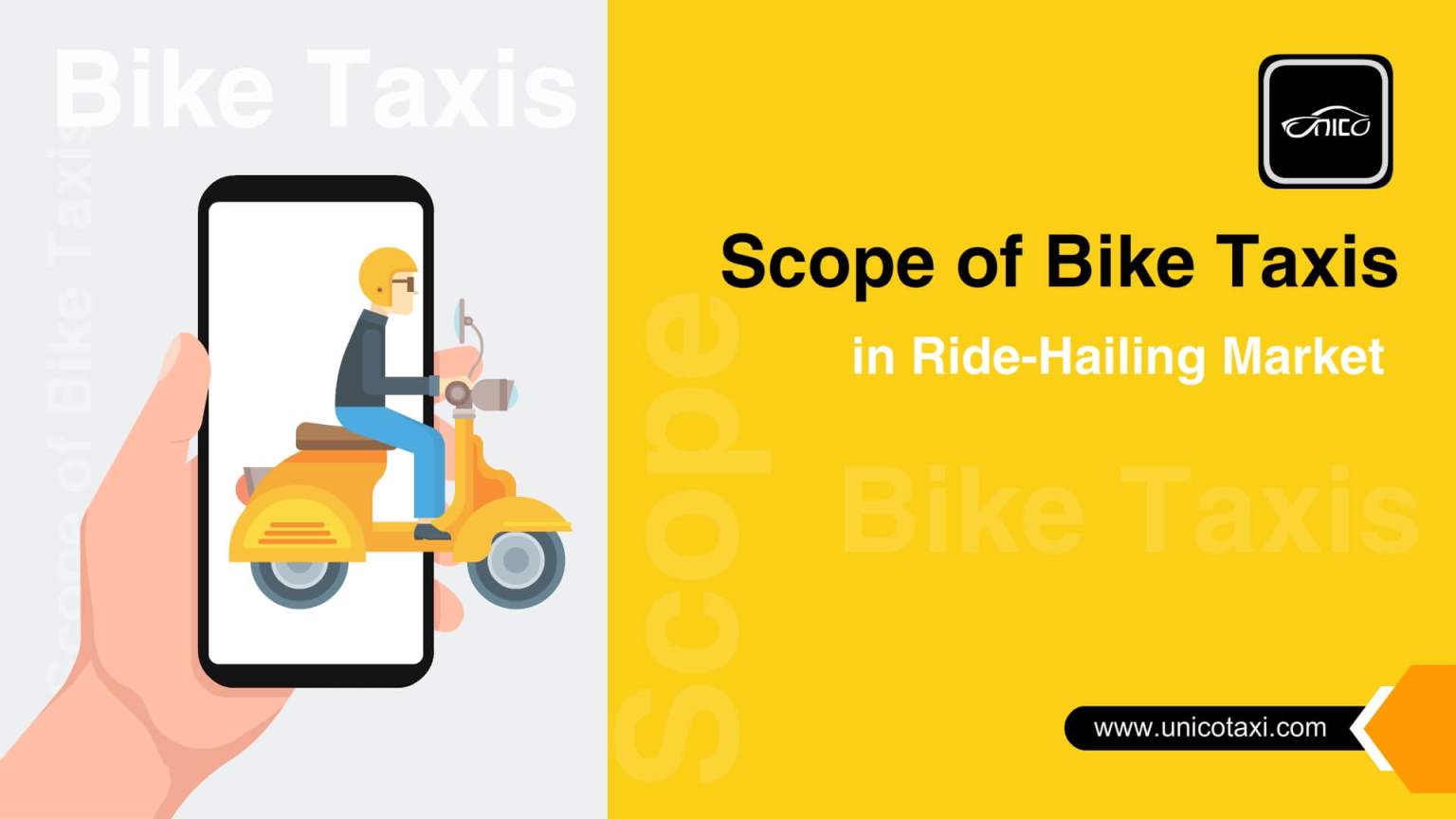 At this moment, bike taxis are trending everywhere. Ride-hailing is a dynamic industry due to its demand in the market. According to the bike taxi market, business amounts to 1610 million USD in 2020, but it is looking ahead to outstretch 5440 million USD in 2024. With the extraordinary ride-hailing and ridesharing services, bike taxis have created it as a notability right now. Present instance is Uber; it's operating their services in Indian cities. It has planned to expand their bike taxi services from 52 cities to 200 cities in India at the end of 2024 with the advent of ride-hailing software.
Ride-hailing industrial players have started their investment in bike taxis. Here is the look at the scope of bike taxis in the ride-hailing market.
Effective Terminal Connectivity
Riders feel difficulty in finding the various terminals of public transits while traveling from one place to another. It paves the way for incoherent situations so there is no assurance for effective interconnection among terminals. The only solution for this problem is Bike Taxis, which in turns help to facilitate the riders who can easily locomote.
Cheaper Rides
When compared with ride-hailing and ridesharing, bike taxis are cheaper. Riders are also expecting this much affordability in transit services that turn out to be a good economical option for individual riders who are availing the taxi services on a daily basis. Other than that, new passengers will also be attracted by this affordability.
Mitigation of Traffic Jam
Individual riders expect the best alternative of macro-mobility (ride-hailing) with micro-mobility (bike taxis) in order to avoid the traffic jams. Moreover, bike taxis help to bring down the fuel rates as well. Limelight turns on bike taxis due to these two reasons which in turn makes easy transit of day-to-day hectic life.
Scope of Employment
Like ride-hailing, bike taxi services are also associated with their drivers as full-time or part-time. In terms of availability, drivers can activate themselves online or offline. To improve more customer engagement, bike taxi service providers generate lots of employment opportunities. Probably, service providers can get expected revenue by increasing the employment.
Strengthen Your Business
Bike taxis are one of the backbones of the ride-hailing market. Just now, it's blooming so taxi service providers make this opportunity to strengthen their business. Still, there are not many outside competitors in this bike taxi business. If taxi service providers use this opportunity in the right way, they can easily strengthen their business and make massive revenue.