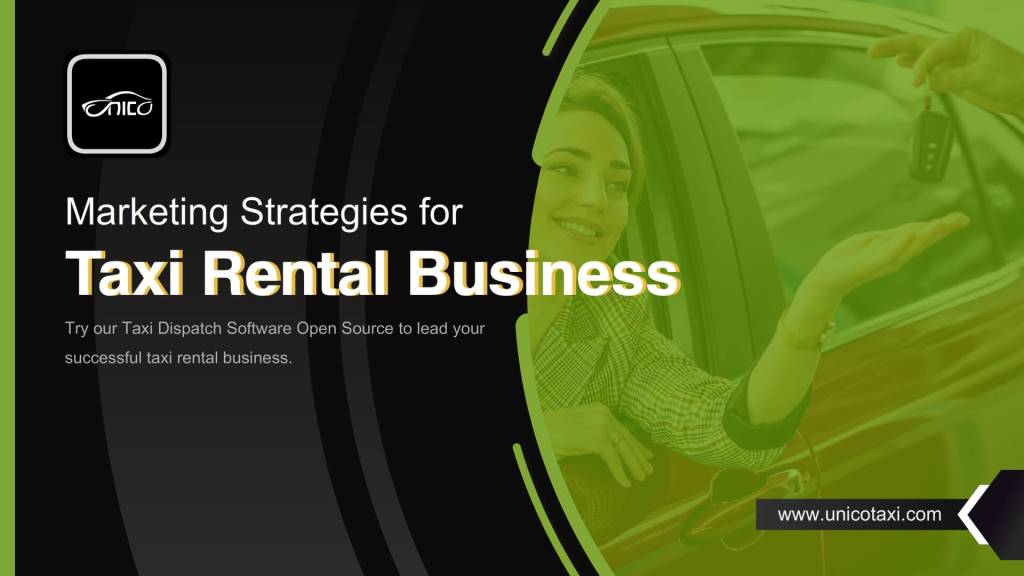 Have you been wondering how to kick-off your taxi rental business due to the COVID -19 outbreak?
Promoting your taxi rental business in the local market is the basic key essential. One of the viable transportation modes is cabs all over the world; try to beat UBER and LYFT. Marketing is the tool, to be successful in your taxi business and to stay competitive. To get more potential customers, you must learn to market your car rental service with taxi dispatch software.
Let's discuss working marketing strategies to develop your business even after this coronavirus crisis.
# Strategy 1: Taxi Branding
Taxis are one of the visible parts of this rental business among your customers. To get immediate attention from huge customers whether taxis are moving anywhere in the city and parked somewhere, you should create a brand name which will provide better results than offline marketing strategies. Brand makes the impact among the taxi lovers.
# Strategy 2: Online Marketing
Visual promotions are possible by making online marketing that is a powerful tool to achieve interactions with your targeted audiences. Social media platforms are apt to connect with your audiences who are already using Twitter and Facebook. You can search them via Google and set up digital campaigns accordingly.
# Strategy 3: Mobile Application
Uber and Lyft beat traditional taxis with taxi dispatch software in terms of connecting with their customers directly. Creating your taxi business with a taxi dispatch system can increase your customer base drastically. Taxi cab dispatch software helps for easy taxi booking and tracking. To promote your brand integrated with the taxi dispatch system, you may do some promotion hacks like discounts and promo codes.
# Strategy 4: Distribute Flyers
Flyers are supposed to be printed along with your promo codes, offers and discounts which will be valuable promotions. You can hand them out where you want to provide your service with taxi cab dispatch software. Creating flyers work effectively that increases the count of social proof when connecting with your online customers.
# Strategy 5: Feedback
In taxi rental business, two things should be considered as real matters such as customer retention and customer engagement. Every taxi business owner must connect with customers any time and listen to their feedback about your drivers and services. Feedback section helps you to build trustworthiness among your customers.
Read more: Tips to Start Your Car Rental Business
Try our Taxi Dispatch Software Open Source to lead your successful taxi rental business.