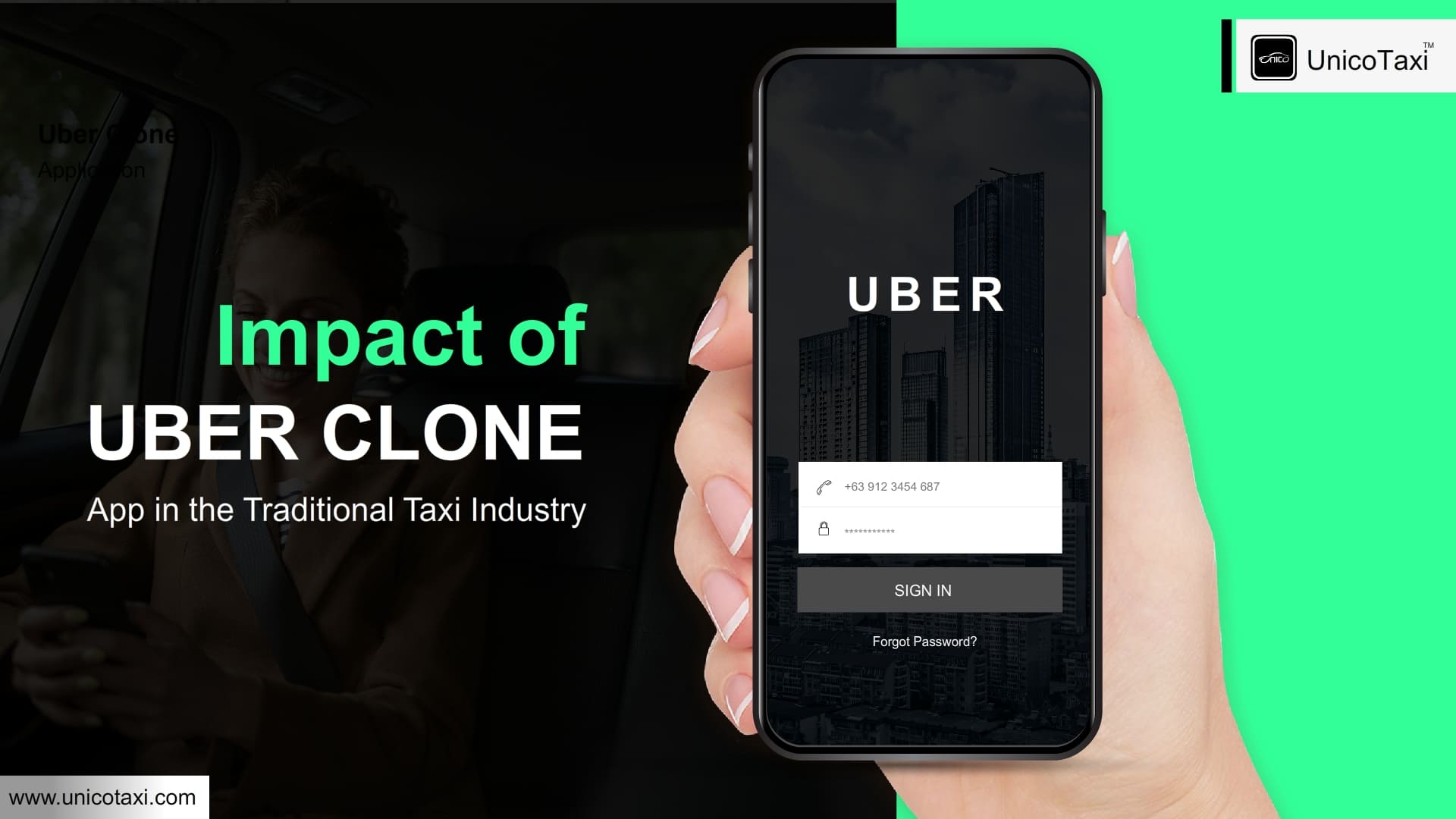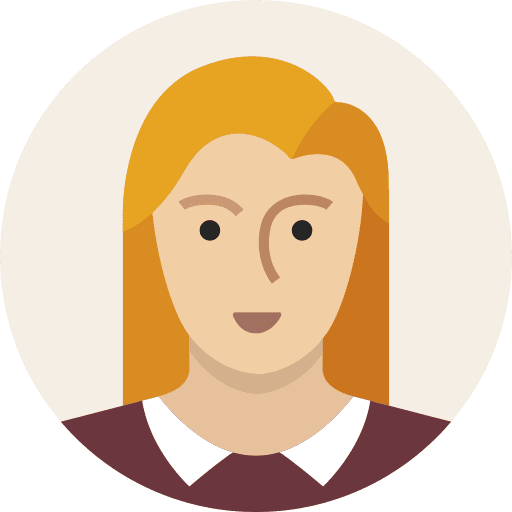 Vinupradha A
15.05.2023
Are you planning to develop and launch an Uber-like app? Great! Before you enter this lucrative market, you should ensure you are truly prepared to face the challenge. Though developing an Uber-like mobile application is not so easy, it can be very rewarding when done correctly.
Above all, ride-sharing apps are incredibly convenient for those who lack transportation and don't prefer commuting via rushy public conveyance. Under these circumstances, Uber Clone App Development seems like a viable option.
Here, we will explore;
A Closer Look at Uber and Its Success
Impact of an Uber-clone App on the Traditional Taxi Industry
Features to Consider While Developing Uber-Like App
How to Build an Uber-Like App?
Over to You!
Without much delay, let's get started!
A Closer Look at Uber and Its Success
Uber was once a startup with bigger dreams.
Currently, it is the most well-known ride-sharing business all across the globe and one of the most valuable unicorns (privately held startups valued at more than $1 billion) in history.
How did Uber get here, and what makes it so successful?
Understanding this is the first step towards developing a successful Uber clone app.
So, what Is the Secret of Uber's Success?
Uber outpaced traditional taxi services and became a leader in the ride-sharing market in a short period, leaving the competitors stunned.
One of the primary reasons for Uber's success was its focus on people's convenience. To begin with, Uber made it easy for passengers to book a ride because it works online - all they need is the Uber App. Furthermore, it made it easier for potential employees to start working for the company because all they need is - a vehicle, a driver's license, and an eagerness to work.
Uber is and will always be the best example of how businesses can thrive in the ride-sharing industry. You can also apply the lessons from Uber's Growth and success story. If you believe you won't be able to scale in a market dominated by traditional practices, look to Uber for inspiration.
Impact of an Uber-clone App on the Traditional Taxi Industry
The taxi service is one of the world's oldest and most traditional. However, the popularity of on-demand taxi services like Uber, as well as the proliferation of the Uber Clone App, has disrupted the industry in recent years.
Customers who use on-demand taxi services can hail a ride using their smartphone instead of waving down a passing car. Uber, due to the convenience that it provides, has become more popular, particularly among younger customers..

While on-demand taxi services are still in their early phases, they still impact the traditional taxi industry. Moreover, they are eroding the market share of Traditional taxis. In response to this risk, several traditional taxi businesses opt to develop their version of an Uber-like app. They seek to regain customers by better competing against on-demand taxi services.
The advent of Uber into the taxi market shattered the drivers' monopoly. Before the arrival of Uber, taxi services were prohibitively expensive and insufficient in the absence of a digital platform for booking rides.
However, due to the increased demand for Uber rides, traditional taxi services face stiff competition and challenges. As a result, they are trying to change their business strategy to compete. However, with Uber's robust business model, all efforts seem futile.
Uber has revolutionized the taxi service model. Its market worth has increased due to the prices and security it provides to its users. A lot of people use this platform because of the freedom that it gives to its customers.
Before you proceed with mobile taxi booking app development, you need to consider several things. The first thing to consider is the benefits available to passengers and drivers. Uber seems customer-oriented because it provides a user-friendly app with countless features. If you wish to do the same, make your application user-friendly, reliable, and professional.
The first thing to remember while starting your project is: Uber is much more than a single app. It is the entire system, which consists of three interconnected components:
Mobile app for passengers,
Mobile app for drivers,
And an Admin panel for monitoring and managing work processes.
With the ease and affordability of ride-hailing services, Uber-like taxi applications will grow and continue to grow in the coming years.
Investing in an Uber Clone App provides various benefits to entrepreneurs looking to enter the taxi sector. Some of the benefits include;
Lowers initial investment & operational costs:
Developing a taxi app from scratch can be an expensive and time-consuming task. However, investing in the Uber clone app can minimize your initial investment and operational costs. An Uber Clone App with pre-built features can be customizable to meet specific business requirements.
Faster time to market:
With a custom-built platform that requires no customization, you can develop your Uber Clone App more quickly.
Higher ROI:
The demand for ride-hailing services is still increasing, indicating a high potential for Return on Investment (ROI). An Uber clone app can generate significant money for the business by offering a simple and economical ride-hailing service.
The taxi industry is experiencing exciting trends that are revolutionizing the transportation sector. Uber clone applications, with their unique features and benefits, are the taxi industry's future. They provide a hassle-free, convenient, and reliable form of transportation for customers while increasing income and profitability for the taxi industry.
Customers like these apps because they can provide personalized services, real-time tracking, and frictionless payment options. Investing in an Uber clone app is thus a wise move for any taxi company seeking to prosper in today's highly competitive market.
Features to Consider While Developing Uber-Like App
Some of the features to consider while developing uber-like app are as follows;
Emergency Button
If the passenger is concerned about safety, this feature allows them to send an emergency alert to the company's control center via the app.
Easy Onboarding
Passengers can easily register using their profile on existing social media or create a new one via an email address or phone number.
Split Payments
It's an advanced feature that splits payments amongst two or more passengers. Uber-like apps are using this feature in different regions of the world.
Multiple Payment Methods
One of the best features of the Uber-like app is its availability of multiple payment methods for paying the fare, such as a credit card, cash, mobile wallets, online transactions such as Paytm, and so on, which makes it more user-friendly.
Push Notifications
This feature notifies passengers about ride request status, driver movements, vehicle arrival time, pending payment, and driver/vehicle information.
Track Drivers
Uber-like taxi booking app provides passengers with the real-time location of drivers until they arrive at the pick-up location.
Rating and Review
Passengers can rate the driver based on their trip experience and leave a review to explain the kind of experience one can expect with the driver.
Real-Time Alerts
The Uber clone app will notify the driver about nearby bookings, pending payments, booking cancellations, trip completion, etc.
Vehicle Management
Admin can accept or reject a new vehicle and monitor its movements during work hours. They can also re-verify the vehicle's condition after a few months or in case of multiple negative reviews.
Driver Management
With this feature, the admin can manage new and existing drivers on the platform. They can review performance, ratings/reviews, and verify the driving license every few months.
Monitor Ratings and Reviews
Admin can monitor the ratings and reviews of the passengers and drivers. It helps identify and remove hateful/unacceptable remarks, misleading information, and suspicious activities.
How to Build an Uber-Like App?
Follow these steps to develop an app just like Uber;
Step 1 - Requirement Analysis

In this first step, you should identify your target audience and learn what they look for in a taxi booking app.

Step 2 - App Design

Once you've identified your customer needs, you need to start laying the groundwork for the app, beginning with app blueprints and progressing to scope documentation, timelines, milestones, wireframe creation, initial system designs, etc.

Step 3 - App Development

It is the app's development phase. You must specify whether you need a Cross-Platform App or a Native App, along with the framework or tools required.

Step 4 - Testing

Test the app to ensure it fits the requirements.

Step 5 - App Deployment

Once your app gets developed, it is time to publish it to the iOS and Android app stores.

Step 6 - Maintenance

Keep track of customer feedback and make changes as needed.
Over to You!
Uber has become one of the world's prominent taxi service providers. It has resolved several concerns passengers and drivers had when using local taxis. The expansion of Uber's business model has inspired many entrepreneurs to use taxi dispatch software and explore new opportunities in the ride-hailing industry.
So, this is the reason that the traditional taxi booking system is fading with time. After reading the facts concerning Uber's impact on the taxi industry, no entrepreneur can resist moving his taxi services company to a digital platform. You can also contact an experienced taxi app development company to get an Uber-like app to manage your business online. It doesn't matter whether you are just starting or want to transform your traditional taxi service into an app platform - UnicoTaxi's Uber Clone App is ready to help you reach all your potential customers.
Need Help?
Want to Grow and Expand Your Taxi Business Efficiently With an Uber-Like Taxi App?
Related Blogs To Watch:
Why Uber Clone App Still So Popular In the Taxi Industry?
Step-by-Step Guide: How to Purchase an Uber Clone Script?
Key Benefits of White-Label Uber Clone App