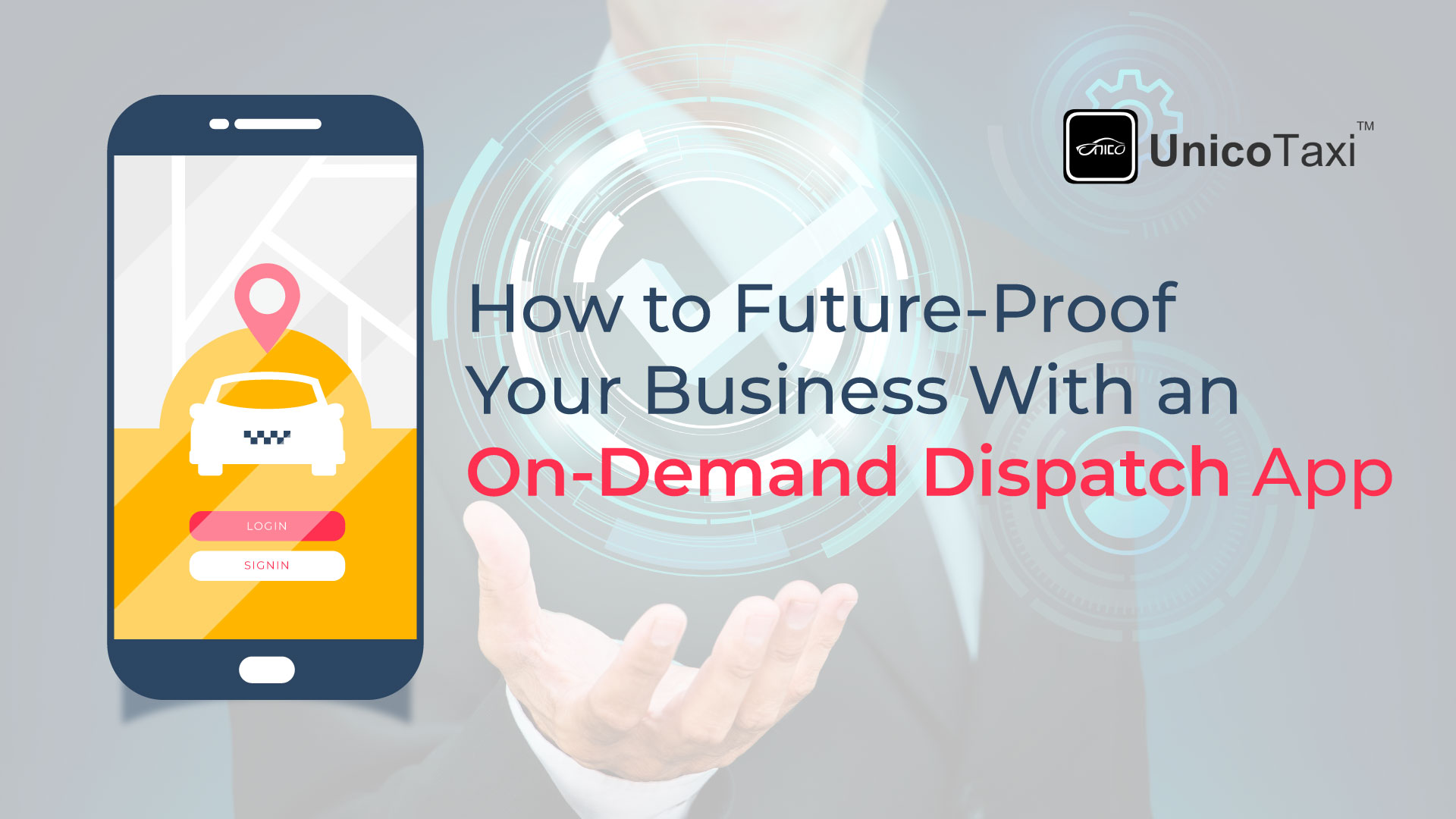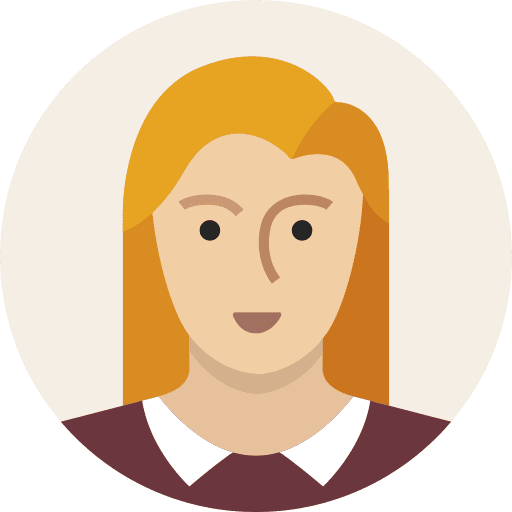 Vinupradha A
20.03.2023
Want to future-proof your business? If so, you've come to the right place!
Things are changing fast. Nothing is permanent, and adapting to changes is vital for survival in this competitive world. Yet, despite this reality, many businesses continue to fall behind. However, it doesn't have to be this way. There are certain things that businesses can do to get ready for uncertainty. And it's nothing but "Future-Proofing the Business."
You can, however, implement several strategies to future-proof your business. But the most effective one is to use On-Demand Dispatch App.
What is an On-Demand Dispatch App?
An On-Demand Dispatch App is an online platform that acts as a middleman between a customer and a business, which is similar to how Uber works for taxis, Airbnb works for hotels, and Zomato works for food delivery.
Likewise, On-Demand Taxi Dispatch Software is an automated platform that helps allocate jobs to the drivers registered with the app. It also meets the need of booking a taxi, managing data, and providing customers with the convenience of ride-hailing services. This taxi dispatch app has three interfaces, which are as follows:
The Customer/End-User App,
The Driver App and,
An Admin Panel.
It doesn't matter whether it is On-Demand Taxi Dispatch Software or On-Demand Dispatch App - both platforms are becoming more popular than ever before.
Have you ever wondered why? It is because of the benefits that it provides.
In the upcoming section, let's discuss why customers and businesses need a custom-built On-Demand Dispatch Solution:
Why Do Customers Prefer On-Demand Dispatch Apps?
Some of the reasons why customers prefer on-demand taxi dispatch system are as follows:
1.More Convenient
Customers can now book cabs/taxis with just a few clicks via On-Demand Taxi Booking App. It saves you from the hassle of calling the taxi company, waiting in the call queue, waiting for the driver to arrive, etc. Customers can use on-demand taxi apps to book cabs/taxis and track driver locations in real-time.
2.Multiple Payment Options
Carrying cash all the time is a hassle for many people nowadays. With an On-Demand Dispatch System, customers can pay using any one of the multiple payment options available. It also allows customers to make cashless payments via credit cards, net banking, mobile wallets, debit cards, etc.
3.Accessibility
Customers can easily access a wide range of services from the comfort of their own homes via on-demand services. On-Demand App Developers can create custom on-demand apps for everything from grocery shopping and meal delivery to house cleaning and personal grooming services, giving customers convenience and access to services they may not have had previously.
4.Customer Satisfaction
An on-demand taxi booking app aims to provide customers with a quick and high-quality service. It also helps eliminate the customer's long wait times while providing the nearest available taxi, ensuring that the customer is pleased and satisfied with the easy and quick taxi booking services.
5.Ratings and Review
Credibility is everything when it comes to on-demand apps. What's more credible than customer reviews to drive sales and corrective actions? Customers can use this feature to provide precise feedback and ratings for a specific product/service.
Benefits of On-Demand Dispatch Solution for Your Business
The following are some of the benefits of on-demand taxi dispatch software:
Increases Brand Visibility
The on-demand taxi dispatch system allows business owners to communicate with their customers via the app's integrated chat/calling feature, and this regular interaction helps build their trust. The more your customers trust you, the more likely they will rely on your products or services.
Minimizes the Possibility of Errors
"To err is human" is a well-known saying that implies that humans make mistakes. When your business has a custom-built on-demand dispatch app, the possibility of getting errors is lesser. With on-demand Taxi dispatch software, automated operations will replace manual ones, saving time and reducing the chance of mistakes.
Enhances Data Security
Nowadays, every business owner wants to keep their data safe and secure while remaining confidential. Unlike traditional business models, which are vulnerable to data leaks, an On-Demand App ensures data security.
Ease of Doing Business
When it comes to On-Demand App Development, the prime goal is to add comfort and ease to the business process. On-demand apps connect customers and service providers, allowing businesses to operate everything from a single digital platform. The ease of service exchange enables businesses to meet customers' growing demands, increase revenue, and more.
Real-Time Tracking
An on-demand dispatch app allows business owners to track the delivery of services or goods in real time, which helps increase transparency and customers' trust. Besides this, business owners can also monitor the location of the Fleet/Delivery Personnel to ensure on-time delivery.
Increases Efficiency
On-Demand App Development uses advanced technology that allows businesses and customers to communicate in real-time. By leveraging on-demand apps, business owners can connect customers, reduce operational costs, and deliver services on time.
Highly-Scalable
An On-Demand Taxi Dispatch Software solution is highly-scalable. It will help you expand your business globally with features like multi-language support.
Expands Market Reach
Businesses can reach a large customer base and make their services more accessible by leveraging the power of mobile technology. In this way, an on-demand app helps businesses develop their brand and reach a wider audience.
Reduces Overhead Costs
An on-demand dispatch app can save a lot of money on operational costs. By bringing automation into the process, it saves a lot of time, effort, and money. However, to perform routine tasks, business owners don't need to hire additional resources. In this way, businesses can save big on overheads.
Applications of On-Demand Dispatch Apps in the Transportation Industry
Taxi Industry
Taxi service has become a vital mode of transportation worldwide. With the increased use of on-demand taxi software, traditional taxi businesses find it challenging to keep their customers engaged.
Taxi Booking Apps-Like Uber and Ola are prime examples of how taxi dispatch software can make a significant difference in handling a taxi business in today's highly competitive world.
One of the most difficult and complex challenges that any taxi company faces is the inefficiency and incapability that occurs during the manual dispatch process. Furthermore, staying updated with the ever-increasing demands of the growing taxi business and its hundreds of day-to-day requests for your vast fleet of cabs can be frustrating.
With the help of an on-demand dispatch solution, taxi companies can run their day-to-day operations smoothly, from booking cancellation to rescheduling.
Limo Industry
Do you own a limo business? If so, you must have a Limo Dispatch System installed. It doesn't matter whether you're providing private car service to and from the airport, transporting a bridal party to a wedding, or transporting business executives between office locations, limo booking software allows you to keep track of each client, driver, and vehicle at all times. With an On-Demand Limo Dispatch System, you'll always know where they're and how they're doing.
A limo dispatch system will help you take your limousine company to the next level. It will rapidly expand your business. In a nutshell, it will boost overall efficiency and improve the profitability of your limo business. So, all you need to do is find a good developer team that can provide you with a customized limo dispatch system - which includes all the necessary features. Alternatively, you can choose an already-developed white-label solution and customize it to your unique business needs.
Ridesharing Industry
The ridesharing industry is getting bigger. With people enjoying customer-centric ridesharing services, taxi dispatch software is making profits like never before. Those who have been in the show buzz must catch up and meet the dual goals of building profitability while providing a high level of customer satisfaction.
A ridesharing business combined with On-Demand Dispatch Software is a complete package that will allow your company to meet market needs while outperforming the competition. It doesn't matter whether you are an existing market player or are just getting started with a business idea - choosing an On-Demand Taxi dispatch system is a wise and ideal option.
Shuttle services
Shuttle services are gaining recognition and appreciation in society due to their critical role in making routine transportation easy and convenient for many people. These services help regular travelers make their travel routes more accessible and approachable through the quick availability of transport services. If you own a shuttle service business or are planning to start a new one, you must have your own customized and fully functional shuttle dispatch software.
In any case, if you are the one who is concerned about optimizing and managing multiple routes and shuttles on your own, there is good news for you. With the help of custom-built shuttle dispatch software, you can handle Multiple Routes and an n-number of shuttles. All you have to do is - integrate the shuttle service software into your business and supervise the rides from your comfortable location.
How Do We Help With an On-Demand Dispatch (White-Label) Platform?
Are you owning a taxi business and want to enhance your service quality? If yes, then the best thing you can do for your business is to invest in the White-label taxi booking app.
The white-label taxi-booking app can help you reach a large audience. People around your city can book your service-using app. Moreover, you get to meet new customers daily. With a white-labeled taxi app, customers can book a taxi, track it, leave feedback, etc. And, as a business owner, you gain a better insight into how the business operates.
With impressive benefits such as cost-efficient, fast time to market, and post-development support, white-label solutions are an excellent way to launch an online taxi business. As these solutions are both customizable and scalable, they allow businesses to move forward at their own pace while meeting their growing demands with minimal effort.
Out of many strategies, white-labeling seems to be a fail-proof strategy to enter the app market, providing entrepreneurs with endless opportunities. If you want a Uber-like taxi booking app and a team that works in your best interests, you should consider talking to our UnicoTaxi team.
At UnicoTaxi, we provide white-label taxi booking software with the same features as Uber that you can customize to meet your specific business needs. You can also save a lot of time because you don't have to hire an App Development team and spend months building an app from scratch.
In today's competitive business environment, even a successful company cannot guarantee its survival unless it is ready for the future. You can, however, make your business future-proof and stay ahead of the competition using our White-Label Taxi Dispatch Software.
Need a Highly-Customizable, White-Label Dispatch Software for Your Business? We Can Help.