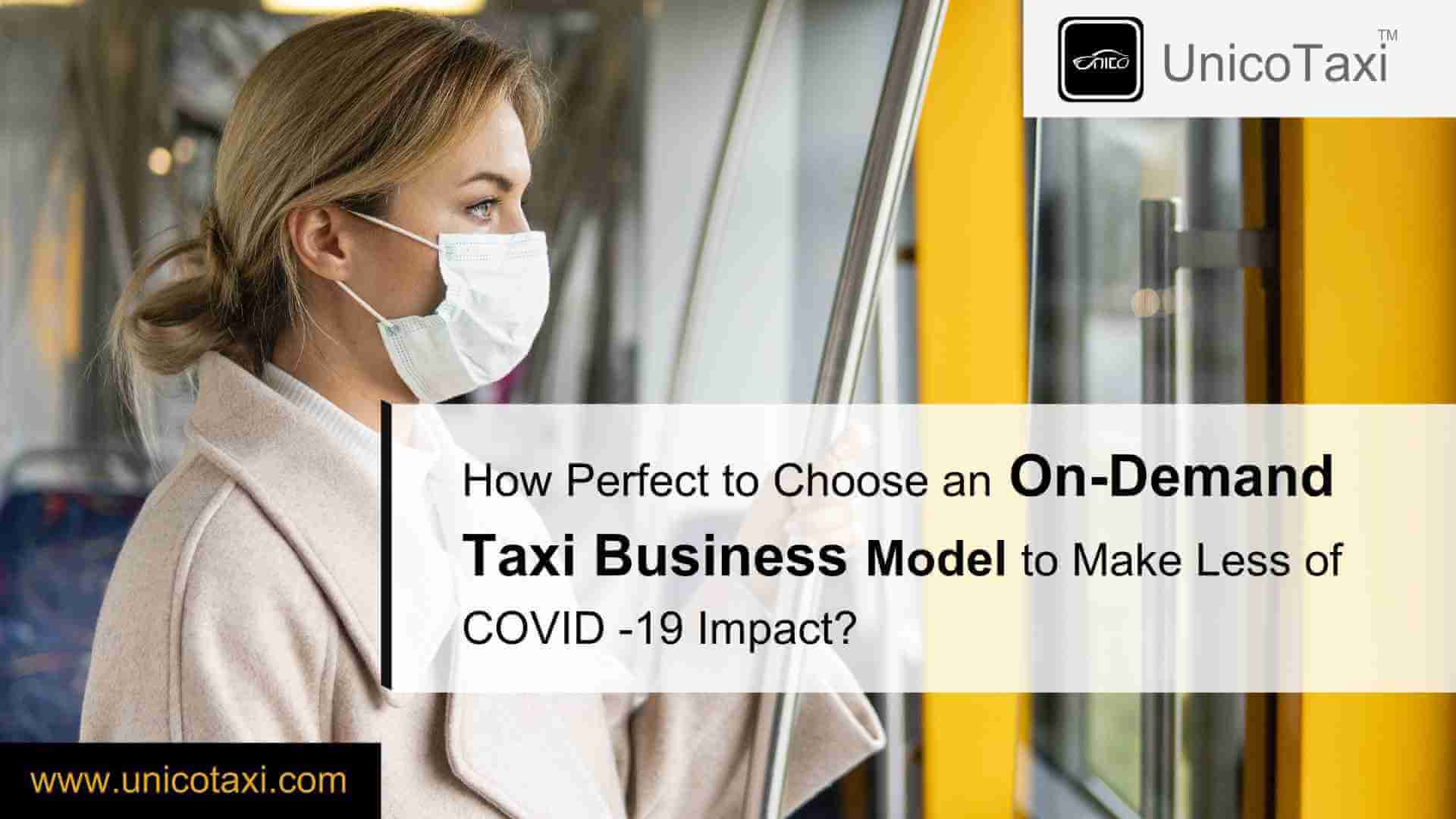 4,68,644 confirmed cases of COVID - 19 around the world as of March 26, 2020. Right now, the world struggles to fight against Coronavirus; it is a dismal outbreak. With this novel arrival of high deadly disease, the world is devastating that we all know well.
World's economy is starting to let down due to viral spread of coronavirus that makes it more fragile and harmful. Due to these unexpected and unfortunate events, lots of businesses are witnessing their sales level that is not in great consistency. Are you too on the same boat?
If you feel like yes, then what is your action plan to tackle this emergency situation? Do you want to compromise your financial growth of business due to the global health crisis (COVID - 19)? Definitely not right!
Ok, What's next? This is the right time to fix your business from this turbulence. Just think like how? Don't have any idea? Here is the solution!
Have you given ear to the on-demand taxi business model?
You can make use of this wise opportunity to move ahead. Unless you make sure to know about it in detail, you can survive and face the current market challenges. Below is the list that increases your business experience.
Allows Keep Away From Human Contact
Rapid spread of COVID -19 happens while some infected person comes in direct contact with a non-infected person. As a taxi business owner, you also may have experienced gradual flaws in the appearance of passengers as the public withhold themselves in order to reduce their exposure in the present environment.
Face this Business Struggle:
Trouble in business revenue
Trouble in passenger retention
The Solution:
With the on-demand taxi business model, you will make it much easier for your passengers by picking them up to help without approaching your place directly. They are looking and waiting to surf your services in terms of connecting with you via online. On-demand taxi business model is a digital platform which provides desired services. This situation avails to help both your business and passengers.
Allows the Reduction of Your Operational Cost
As discussed above, our global economy is in a hard situation now; it tries to sustain. So, you also need to be more conscious of how you will handle your economic situation of business. In this time, you should find out some ways.
Face this Business Struggle:
Lack of resources
Lack of funds
The Solution:
On-demand taxi business model is the only smart decision that helps to give a solution to conduct all your business operations with low cost. With this automation, you can easily manage your business tasks and control overall operations. It helps you reduce the cost of manpower, building, electricity and that also without any compromising with your business performance.
Keep Contact With Your Potential Passengers
Keeping possession of your existing passengers and enhancing your passenger base are most important among this competition. Moreover, we are not expecting this sudden Coronavirus outburst so passengers expect to get safest service. Taxi business providers should face this difficult situation to keep contact with them forever.
Face this Business Struggle:
Due to contaminated exposure of Coronavirus, passengers afraid on ride-hailing service
Due to unhygienic services, passengers are tensed
The Solution:
You have to prove your passengers about your prevention acts while providing the taxi services for them. They also expect that how you take care of them. When passengers can reach you via an online platform, there is a chance to get robust communication consistently with your passengers. With the help of the on-demand taxi business model, passengers will receive push notifications as an alert to get to know about the status. This feature brings safe and secure service. At the point of time, you can connect with multiple customers via online so you can simply keep your potential customers in a long way.
The Bottom Lines
Now, our world meets a global health emergency that strives very hard to recover and come back with a normal position, as a taxi business provider you have a great chance to fight this situation. Just take a smart decision; it will safeguard your taxi business from the impact of COVID -19.
Adopting on-demand taxi business models gives expected and unexpected business opportunities. UnicoTaxi always has a responsibility to the corporate social media; we offer the best on-demand system for your taxi business in order to fix the current problems. Take a Breath! Don't Panic! Join our Hands!